Jeremy Scott, author of 'The Long Road from a Broken Heart' achieved a 51,916km bicycle ride in 2 1/2 years. Cycling through 29 countries from London to New Zealand. Learn about his incredible story at a talk in Our Square Club Thursday 3rd of October.
October 3, 2019
6:30 pm - 9:00 pm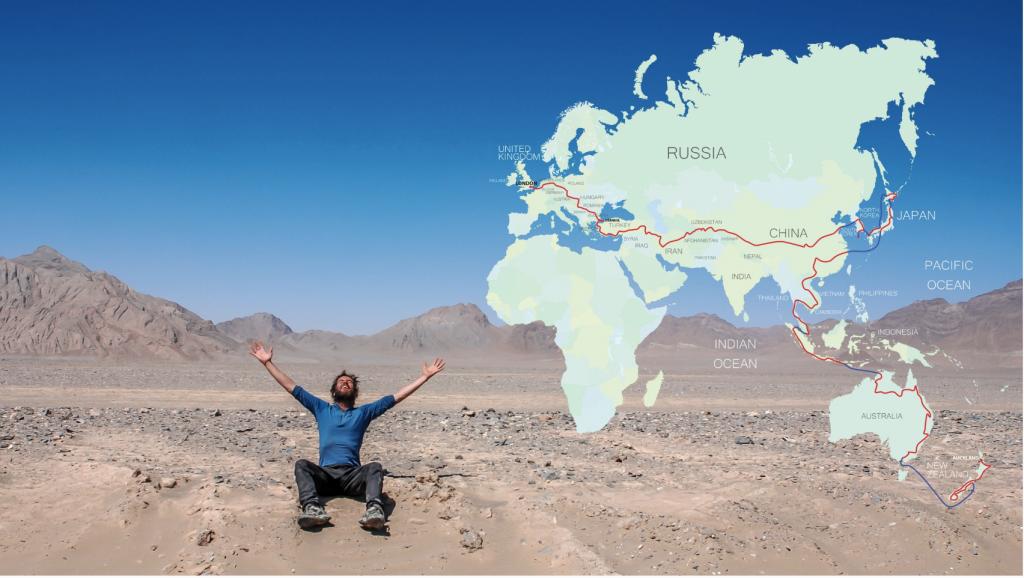 On the 5th October 2011, Jeremy began a challenge of a lifetime, a 2 ½ year, 51,916km solo bicycle ride from London to New Zealand. As he pedalled his way around the planet, Jeremy covered more than enough distance to circumnavigate the earth.
This phenomenal journey was made possible thanks to the open-heart surgery which saved his life as a child.
Jeremy's is a recipient of the Australian Heart Foundation 'Heart Hero Award' and is an Ambassador for Waterline Challenge. To date, he has raised over £40,000 for the British, Australian and New Zealand Heart Foundations.
This incredible story highlights what anyone can achieve in life if they are willing to take that first step.
Doors open at 6.30pm
Talk starts at 7 pm
Book your ticket here. Tickets are available in advance only.
£6.60 / £4.40 to EC CLUB members
You might also like