Creatives & start ups! Surely you're curious about Artiificial Intelligence, machine learning and progression in Technology? Well IBBSW is a FREE monthly gathering where explore the intersection of creativity, AI and advertising. Innovation and inspiration lead the way. Join your hosts Kerry and Norts of Tiny Giant for the South West's acclaimed monthly mega-serving of all things creativity, advertising and AI.
November 5, 2019
6:00 pm - 8:30 pm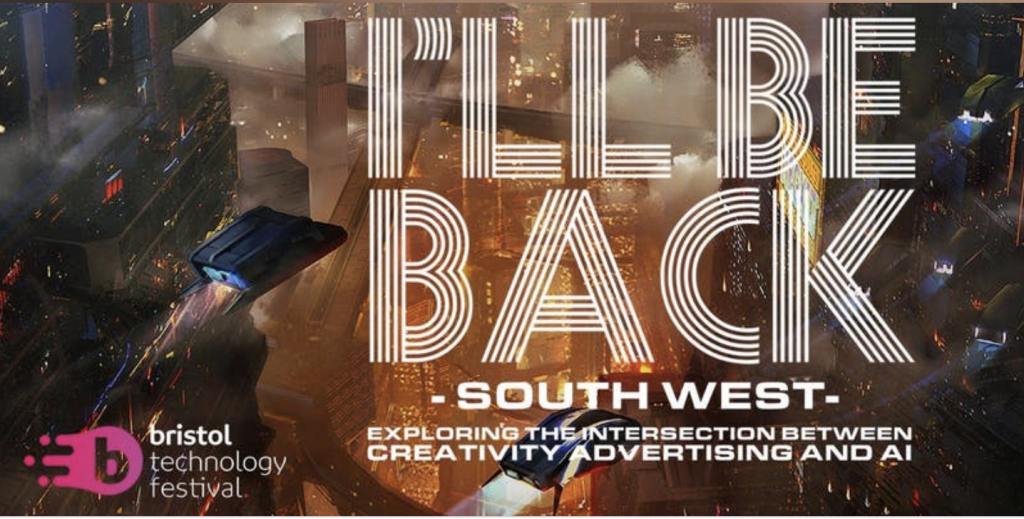 Remember remember the 5th of November…Start your month with a bang with the I'll Be Back SouthWest gang!
This is a particularly special evening being part of the inaugural Bristol Technology Festival running from 2 November to 10 November.
Come for a casual chat about all progressions in creative advertising and AI – FOR FREE!
Speakers are yet to be confirmed but be assured they will be special.
Click here for tickets
You might also like