Step into the secretive world of magicians with a magical workshop run by Ava Beaux.
February 15, 2022
6:30 pm - 8:30 pm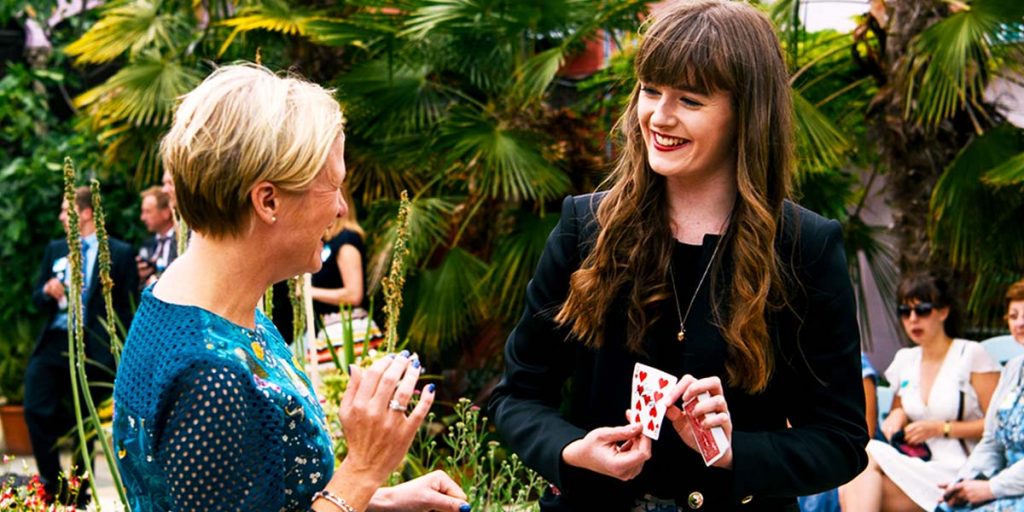 Step into the secretive world of magicians with a magical workshop run by Ava Beaux.
In this 2-hour workshop, Ava will begin by entertaining the group with her unique style of magic, before teaching a selection of magic tricks using a variety of props. Some of these props will be ones typically used by magicians, while others can be made using normal household items. Ava will provide all the props and the materials needed to make them.
With parts of this experience devoted to scripting, misdirection, confidence, and performance skills, you will leave with a lot more than the magic tricks themselves. Step away with newfound confidence performing to a group of people. Take home props so you can continue practising and performing tricks at home, in addition to a small workbook. This booklet will contain instructions for all the magic tricks you've learnt, as well as info on how to continue learning magic in your own time – as many will find this workshop leaves them craving more!
If you're feeling brave, you'll even get the opportunity to showcase your new skills to the group at the end. This is completely optional, but the workshop's relaxed and supportive nature makes many budding magicians keen to give this a whirl. This workshop is designed for beginners, so professional magicians should not book a session. However, those who have dabbled into magic before or learnt a few tricks will still learn a lot.
Timings 6:30pm-8:30pm in our Lower Deck Cocktail Bar
Click here to book. Square Club members, use SQUARE15 on checkout for 15% off. You will be asked to show your memberhip card on arrival.

You might also like