Make your own eco products in this lunch time workshop at Square Works
September 21, 2021
12:30 pm - 1:30 pm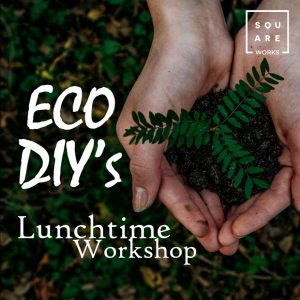 This is the first of two sessions happening for this months' workshop on DIY eco products!
In this lunchtime workshop, we will be rolling our sleeves up to make two eco products. One is a face mask, using coffee grounds and coconut, and the second is beeswax food wraps. You can make one or the other, or both if you wish. We will have all the supplies you need, so all you need to do is bring yourself (and lunch if you consider yourself to be a multitasker).
There are 10 spots for each session, so if you really want a seat, let Kai know. There may be spots available on the day too which are on a first come, first gets a spot basis.
This is a free workshop for Square Works Members only.
If you haven't been able to make it to this month's lunchtime workshops, there is always next month. In September, we will be making our own eco pocket notebooks.
You might also like