Myth and Mountains: New photographic mountain and light works shot by Charles Emerson on location worldwide.
ONLINE PRINT LAUNCH *TOMORROW*: Wednesday 2 September 2015
"Great things are done when men and mountains meet" – William Blake
''Mountains often have a double-edged meaning as both givers of life and takers of life, and I wanted to capture that. They're inaccessible, they create weather around themselves, and they're just closer to the heavens.'' – Charles Emerson
This September Antlers presents the online print release of Myth and Mountains – new mountain works that were photographed by Charles Emerson on location in Scotland, Romania and Jordan. The Myth and Mountains images are being formally revealed through a digital catalogue and on the Antlers website on Wednesday 2 September 2015.
Byron wrote how 'high mountains are a feeling', and it's this feeling that Charles has been intrigued with since childhood. Every year the artist would travel from his home in Devon to the West Highlands of Scotland (where his grandparents lived) expectant to see 'Buachaille Etive Mor' – rising majestically at the entrance of Glencoe.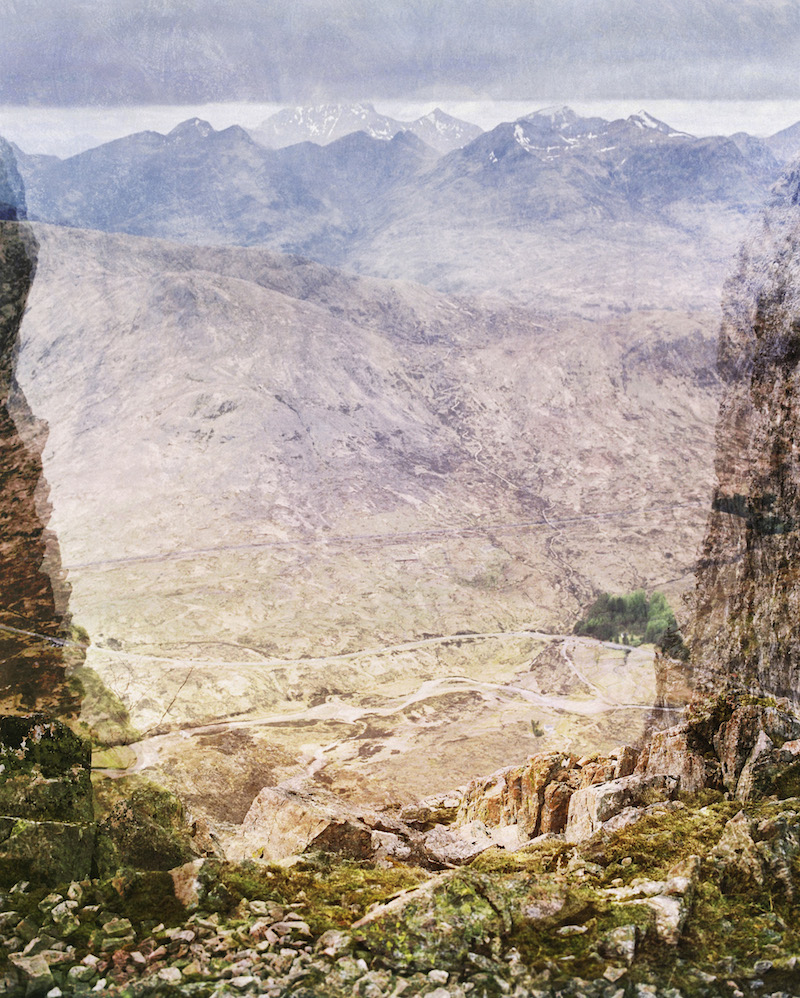 From this personal starting point, Myth and Mountains is an ongoing project (initially commissioned for a photo-essay in Intelligent Life magazine) through which Charles portrays diverse mountains from around the world. Created on location, Charles not only photographs each mountain from numerous angles but also the light during those moments – by exposing the film to transient weather conditions. It is a composite image that is presented as the final work. These final multiple exposures often have a ghost-like, oscillating and ethereal quality; they appear less like highly detailed, clinical documentary photographs and are instead more akin to Impressionist paintings. Mountains are often seeped in history, mythology and tradition – aspects Charles also explores through his practice and technique.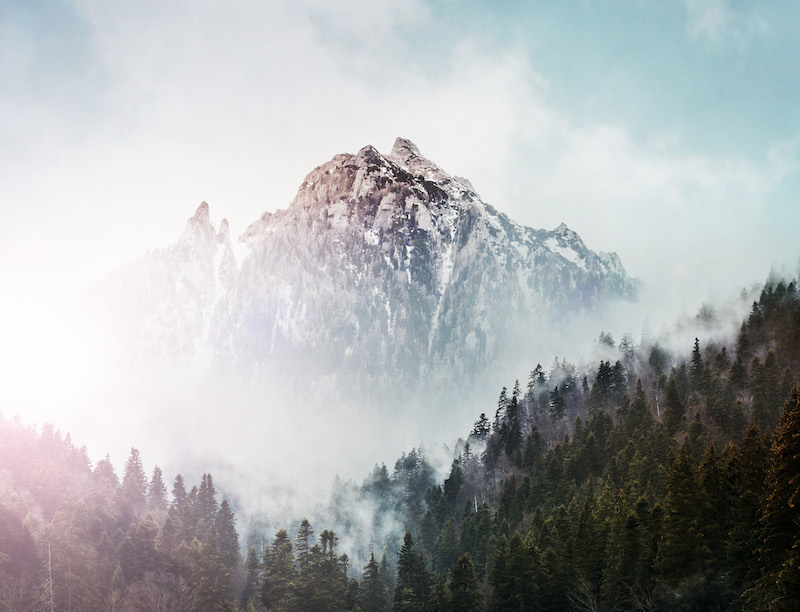 The print release is purely online but Antlers are hosting a physical event 'Experiencing Mountains: Charles Emerson Artist Talk' as part of this project on Wednesday 9 September, 6.30pm – 8.30pm (talk from 7pm – 8pm). During the event Charles will be presenting the ideas behind these works and expanding on his experience of photographing the mountains. If you would like to reserve a place email: nicol@antlersgallery.com **Add yourself to our Facebook event group by clicking here.