A Unique Wedding Venue in Bristol
Fully licensed for weddings & civil ceremonies
Discover our Wedding Venue in Bristol
–
This is the Square Club: a decadent, striking Georgian townhouse in Clifton. With its years of experience and stunning surroundings, it comes as no surprise that The Square has a reputation of excellence. Weddings at The Square are no different.
Check out our 2022/2023 wedding packages HERE
A match made in heaven, but celebrated at The Square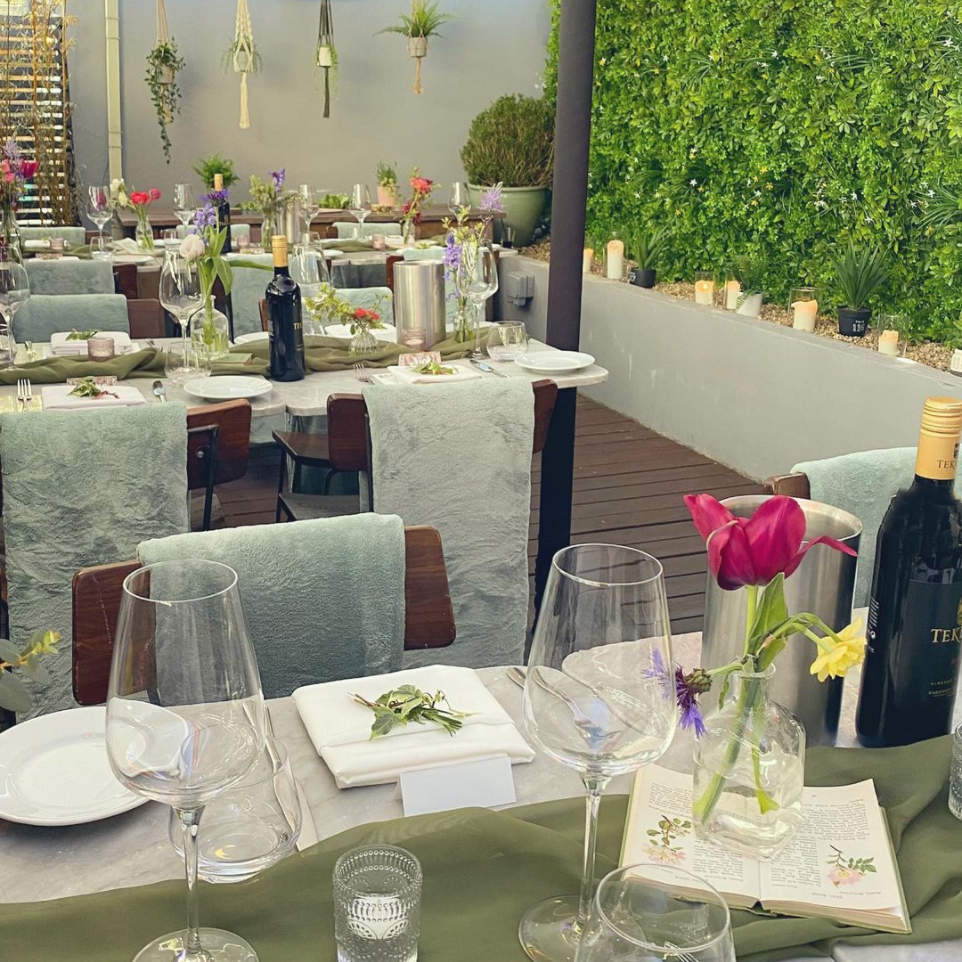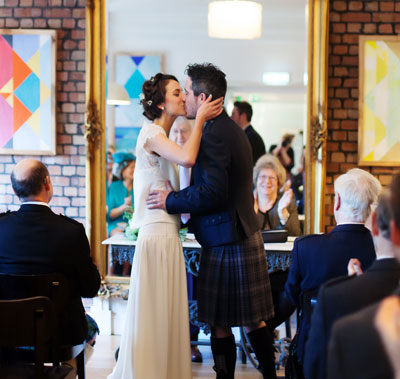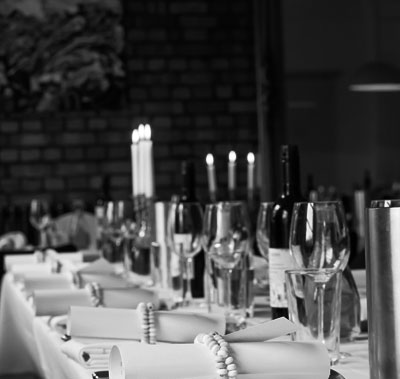 Fully licensed wedding venue in Bristol
THE CEREMONY
We are proud to be fully licensed for ceremonies and civil partnerships. Ceremonies take place in our light, contemporary space, which can seat up to 70 guests. With our marble altar set up in front of our floor-to-ceiling gilt mirror, the ceremony set-up feels intimate yet spacious.
THE WEDDING BREAKFAST
After the ceremony, your expertly prepared wedding breakfast will be served in our restaurant The Square Kitchen – choose from one of our delicious wedding breakfast menus. The large restaurant area is great for speeches and a special area can be set aside for cutting the cake.
THE RECEPTION
Later, The Square transforms into one of the premier wedding reception venues in Bristol. Our Lower Deck Cocktail Bar is complete with a dancefloor and music license – we can recommend or arrange a DJ or live band, or of course, you're more than welcome to bring your own. The Lower Deck also comes with the use of our outdoor, heated Terrace which is perfect for the summer. Or in the winter months, enjoy our Secret Garden; a cosy, heated space away from the party. Indulge in a cocktail or two, and enjoy the unique versatility of the wedding venue in Bristol with your friends and family.
ACCOMMODATION
To top it off, our hotel, The Berkeley Square, has 42 rooms and 5 luxury Berkeley Suites. After the event, your guests can retire to a hotel room, enjoy the perfect stay and breakfast together in the morning. We have a dedicated reservations team that can assist with organising your guests' bookings, and set up exclusive group discounts for you. For more information, call 0117 946 7469 or email them here.
PLANNING YOUR DAY
We have years of experience in not just meeting, but exceeding your expectations. Our in-house events planner will consult you on all aspects of your day and, on the day itself, our expert team will be on hand throughout to ensure you have the best wedding possible. Why not book a venue show around, and discover our fantastic wedding venue in Bristol first hand? Enquire now, or else call us on 0117 9210455  Alternatively, use the contact form below.
Read our wedding couples' and guests' testimonials here.

FAQs
Does the venue have wheelchair access?
We have wheelchair access throughout the venue's indoor areas via ramps and a lift, however unfortunately the terrace and garden aren't wheelchair accessible. Please do let us know in advance if you will need the ramps.
Can I bring my own band or DJ?
You can bring your own DJ for your special day! We have our own in-house PA system tailored to the venue, and you or your DJ will be more than welcome to come in and see our space and system requirements. We also have our own resident DJ which we can book for you should you wish. Unfortunately, we are unable to have bands play here at The Square Club.
Can we dress the venue as we wish?
The wedding venue in Bristol is yours for the day, so dress it how you wish (within reason!) On the day, leave it to us to set up your decorations – we take pride in making your day as stress-free as possible.
What about the outside of the venue?
Unfortunately, as we're a listed building on the historic Berkeley Square, we're unable to give you the option of decorating outside the building. This does include throwing confetti outside the venue or in the square's gardens – but please do feel free to throw it inside the venue. Rest assured that leafy gardens and beautiful Georgian houses of Berkeley Square make an ideal backdrop for your photos without any added extras!
Speaking of venue dressing - what about the art on the walls?
Our in-house art exhibitions run on a 6-monthly basis and features work from local artists. We hope you will love it as much as we do!
All the pieces are also for sale – and as wedding members, you will be entitled to a 20% discount off the listed artwork price – just ask one of our friendly team for more information. Taking home one of the unique pieces featured in your wedding photographs is a perfect memento of the day.
Do you provide tablecloths?
We can provide white linen tablecloths on request if you choose to have your tables clothed.
Have you got highchairs?
Yes, the venue can provide a small number of highchairs – please let us know in advance if you will need them.
Can I bring alcoholic favours?
We understand that alcohol is often a great choice as favours for your guests and so allow them for only a small corkage of £2 per person for up to 50ml.
Where can we park our car?
Guests of the Berkeley Square Hotel (adjacent to The Square Club) can reserve a parking space on checkin for £12/night – this will have to be arranged through the Hotel's reception.
Short-stay parking is available on the Berkeley Square itself, using pay-and-display. After 6pm, you can also park on the single-yellow lines free of charge.
Long-stay parking is available at the West End multi-storey carpark, a 3-minute walk from the Square. It is located at the top of Jacob's Wells Road, BS8 1EH.
Can you cater for dietary requirements and allergies?
We are happy to cater for all dietary requirements, but request that you let our wedding coordinator know well in advance, along with all the rest of your menu pre-orders, so that she can advise our chefs accordingly.
What are your licensing restrictions?
On Fridays and Saturdays music can be played, and drinks can be served until 12am; you then have a 30-minute 'winding down' time for people to finish their drinks and say their goodbyes.
Other days vary so do check in with our wedding coordinator to confirm timings.
We just request that you leave the wedding venue in Bristol quietly and are respectful to your neighbours.
What about corkage and cakeage?
For wine, our corkage £10/bottle, and for fizz, our corkage £15/bottle.
You're more than welcome to bring your own cake, but if you would like this to be sliced by our kitchen and served to your guests, we charge a £1 per person "cakeage" fee. Please let us know in advance if you will be bringing your own cake as we have several options for displaying and serving it.
Can I book a room in the hotel - and how about hotel accommodation for my guests?
Our central hotel reservations team will be happy to help you book the rooms you require. Simply give them a call on 0117 946 7469 or email
reservations@cliftonhotels.com
The Berkeley Square Hotel adjoins the Square and has 42 guest rooms and 5 luxury suites. (These are perfect for getting ready in, and photograph wonderfully.) We also have several sister hotels located in Clifton Village, a 10 minute walk away.
What does the membership of The Square get me?
Please read more about being a member of The Square
here
, or on our main
Membership Page
– we're sure you won't be disappointed!
TESTIMONIALS
I just wanted to say a massive THANK YOU for everything you did for our wedding. And I mean everything. We really couldn't have done it without you, everything you thought of and your organisation. It really was the best day we could have ever hoped for.
You and the team at The Square were absolutely faultless on the day and leading up to it, which meant that, as someone who normally stresses over little details, I knew everything was taken care of, under control and I didn't even think twice about it.
We really felt like our wedding was true to us and our personalities and we wouldn't have chosen anywhere other than The Square Club.
We'd also like to extend our thanks to Seb, he truly got to know us and the cocktail tasting we did with him was a real highlight of all the planning. He and his team were amazing on the night and so many people commented on his enthusiasm and knowledge. 
Thank you for everything and hopefully see you soon!
– Becca & Henry
We held our wedding here at the end of January. We were so pleased with everything. Sophie, the Private Events Manager, made the preparations stress free and was very patient and responsive with all my questions. She did an amazing job with all the organisation and logistics. On the day the service from the staff was great, the food was delicious and all the decor was perfect. All of our expectations were exceeded and we had a fantastic day – Alison & Simon, January 2018
We just wanted to say a big thank you for yesterday. We had a absolutely fantastic day. Everyone commented how good the food was and noticed how brilliant all the staff were to make the day go so smoothly. The venue looked fantastic and it was just the perfect atmosphere. – Elaine and Tony, June 2018
We just wanted to say thank you to you and your team for hosting us on Friday. We all had such an amazing day and feel very lucky we managed to squeeze it in before the new regulations were announced. The Square Club is such a beautiful location for intimate weddings and I think we'll be back soon for drinks on that wonderful terrace!
Chonnie and Tim, September 2020
The Square Club were absolutely fantastic hosts for my Daughter's big day. Nothing was left to chance, and everyone was delighted by the attention to detail by the friendly and helpful staff at the Hotel. We arrived at 2pm and were looked after amazingly until gone 1am. The service was impeccable, the food was beautiful and the decorations made the whole day memorable. Well done to Sophie and her team, you were PERFECT!! I could not fault the preparation and execution it was flawless, THANK YOU!! – J. Way, April 2017
Dear Sophie and Amy, thank you so much for all your hard work on our wedding. It was such a wonderful day and everyone was so impressed with what you achieved and the event on the day.
Thank you again for making the day so special.
Gavin and Helen, July 2020
I just wanted to say a huge thank you to you and your staff for making Hannah and Joe's day so very special 💕 Everything went to plan and the venue looked amazing!
Hannah & Joe, August 2020
For a self confessed control freak, entrusting my wedding to someone else was daunting but you were faultless Sunday, everything looked perfect; the ceremony room particularly. Considering we were busy with photos, as I walked into the room for our meal it honestly looked just how I had imagined, every element was there and exactly where it should be.
So many of our family commented on how chilled we both were, considering it was our wedding day, and I can honestly say it was wholly down to the trust and confidence we had in you; I knew things were being done and when I came looking for things you were one step ahead, they were already done.
The food blew us away; we have some very honest critics in the family when it comes to eating out and the feedback on the wedding meal and evening food was overwhelmingly positive across the board; especially the beef!
I could continue, but suffice to say we cannot thank you enough; and thank you really isn't enough. It was the most magical day and we don't underestimate how much of its success was down to you and the team.
– Sam and Dan, April 2018
"We got married at The Square in March 2018 and the day couldn't have gone any better.  We wanted a nice relaxing wedding with good food and that is exactly what we got.  The venue worked very well for our small wedding and all of the staff were so friendly and helpful.  The food was incredible and to a very high standard, all of our guests commented on good the food was.  Kayleigh and Sophie were great helps leading up to the wedding with all of our decorations and were also great on the day.  Can highly recommend the venue – thank you for making our day so special!" – Jodie and Mark, April 2018
WEDDING ALBUM