How to plan the Perfect Christmas Party
do's and don'ts
Do
Mingle! It's a great chance to get to know everyone from the company, even people who you never normally speak to, so take advantage of the informal atmosphere and prepare yourself for some crass jokes.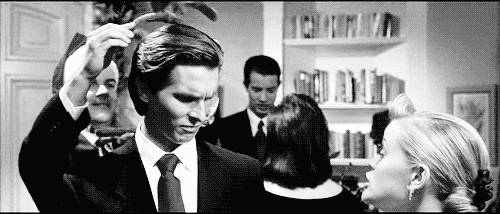 Don't
Buy an inappropriate Secret Santa Gift! We've all been there, you grab a name out of the hat and you've got one of your mates from the office, or worst case scenario, someone you've never spoken to!
You head down the tried and tested humorous route and grab that novelty item from the card shop, an impulse buy, but you still chuckle to yourself as you pay at the checkout, chuffed it's come in exactly on the £5 budget! But just remember! There's every chance 'Gavin from accounts' will be opening said novelty gift in front of everyone, which may well include the big boss and their partner, the room falls silent and all you can hear is a few chinking glasses and colleagues nervously clearing their throats as you fail to hide the embarrassment on your face. DON'T DO IT!
 Do
Devise a seating plan! As the organiser you'll be tasked with ushering everyone to their seats and making sure everyone is happy, but remember, after all the seats are taken you might end up sat next to the group from the basement, you know, the ones you only see at Christmas or during fire drills. If that happens you know you're going to sit watching everyone laugh the night away at the other end of the table as you listen to conversations about different types of elves! A few name cards can make sure the seating is even and you'll know that even if you're the last one seated you've got good company for the evening.
Don't
Get too Drunk! Sounds silly but the bosses bar tab is a treat not a challenge, it can be hard to resist the queue of drinks in front of you at the table, everyone is generous and wants to show you their appreciation, but remember that your boss is still your boss!
Do
Make sure your chosen venue has a well stocked bar! Christmas is a wonderful time of year for a load of reasons, but perhaps seeing your colleagues let their hair down is one of the best, just remember, people are picky, so a great drinks menu is essential to make sure your team is well catered for.
Don't
Assume everyone can make it! Check the dates with everyone, a Christmas party is no good if theres only 3 of you there, find out in advance if people will need taxis or hotels and talk to the venue, we have a number of affordable hotels in our group so we are more than happy to help
Do
Keep an eye on everyone. We all love a good story, but making a fool out of yourself infront of your colleagues is probably not top of anyones Christmas list, be on hand to divert that drunken advance towards the manager, or distract people from terrible dance moves. The 12 days of Christmas can be a long and lonely place if you're dreading the first day back in January!
Don't
Bring work with you! This is a time to enjoy yourself, you don't want to get bogged down with office politics, it'll all still be there in January, so take advantage of some time away from it!
Do
Have fun! You've worked hard, everyone deserves a it of a jolly on the company, don't be afraid to celebrate, it's a great opportunity to make new work friends and maybe get to know that office crush you've never spoken to a little bit better!

Do
Invite your partner. Even if it's after the meal, there aren't many times they can meet the people you work with and what better time than Christmas! And as the night rolls on and everyone get's increasingly liberal, it's a great way to avoid any awkward advances and save anyone any embarrassment
And finally,
Give us a call! Our friendly events manager, Steph is on hand to make the whole process as stress free as possible so you can get back to the business of celebrating some well earned rest and relaxation, whether it's with friends, colleagues or family!
To find out more about how you can organise the perfect Office Christmas Party call Steph on 0117 9210455 or email her stephanie.harrison@thesquareclub.com