Here's how to do Valentine's Day for under £10…
We know how it is…you've survived the January blues but have come out the other end still feeling the pinch on your purse strings after Christmas and New Year. February may seem a little brighter with the promise of Spring not far away but there is another hurdle to overcome first…Valentine's Day.
Valentine's Day provokes a mixture of reactions from individuals and couples alike; it is a day that some people look forward to as a chance to really show a loved one how much they care – while for others it strikes fear and uncertainty surrounding how to celebrate. Whatever category you fall into then we have come up with fun and affordable alternative options for you this Valentine's Day. Read on for inspiration…
Idea: Heart Shape Metal Moulds for Fried Eggs and Pancakes / Price: £2.08
Nothing says 'I love you' more than a simple (but very effective) breakfast in bed. This caring gesture makes for a great start to the day and we recommend you jazz up your morning offering on Valentine's Day by presenting your loved one with heart-shaped eggs using a cheap and cheerful mould such as this one.
How do you like your eggs in the morning? We like ours heart-shaped…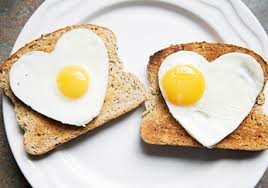 Idea: G&T Scented Bath Salts / Price: £5.99
After a romantic breakfast why not indulge in a G&T? If it's before 12pm (the acceptable drinking hour right?) then you can instead relax in a shared bathing experience using these luxurious gin & tonic scented bath salts.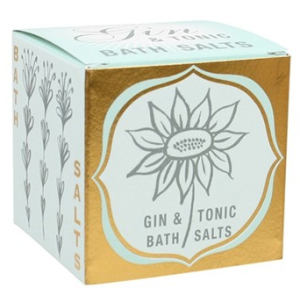 Idea: Walk / Price: FREE
Here in Bristol we are spoilt for lovely places to go for a walk. As this activity is completely free it doesn't compromise your budget and sometimes can't be beaten in the romantic stakes! Top places we'd recommend to stroll hand-in-hand are: Clifton Suspension Bridge, Ashton Court and Brandon Hill (*climb Cabot Tower for stunning views over the city).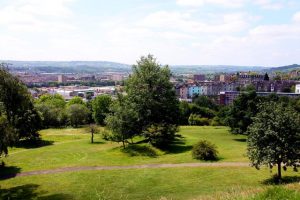 Idea: Fine Art Print / Price: £9.99
If you find it hard to put the emotions you feel for your loved one into words then this 'I Love You' Limited Edition Fine Art print by Edward Monkton should do the trick…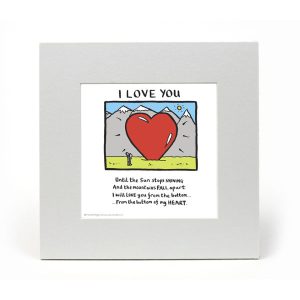 Idea: Hand-made Card / Price: FREE
Sometimes the smallest (and cheapest) of gestures can make the biggest impact. Nothing says 'I love you' more than the time and effort that has gone into making a hand-made Valentine's Day card. Leave your pennies at home and dig out your felt-tip pens, scissors and glue instead…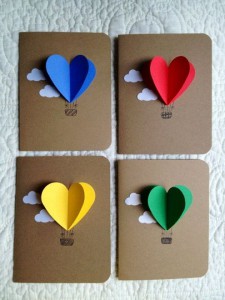 Idea: The Square Club Vintage Valentine's Ball / Price: £8
Once your Valentine has been well and truly spoilt why not round off the day with a party? Here at the Square we are throwing our very own Vintage Valentine's Ball and the entertainment ticket price is only £8! You can upgrade to a dining ticket if you also wish to eat. Everyone is welcome for this vintage swing extravaganza. Don't miss out – buy your tickets here!