Who needs an excuse to celebrate?
Do you like delicious food, a fine drinks selection, music and good company? Don't we all! 
We have the perfect venue to combine all these good things in life here at the Square Club. Whether it's a wedding, birthday, anniversary, work event or just an excuse to be merry with your mates then read on to see the different options we have on offer:
Do you enjoy the finer drinks in life? Here at the Square our skilled bar staff pride themselves on their delicious cocktail making abilities – but have you ever fancied having a go at these concoctions for yourself? If you have, then our Cocktail Masterclass is for you. From the traditional to the truly tropical, you'll be in the safe hands of our in-house expert mixologist who will guide you through the tricks, techniques and tastes that go into making the perfect cocktail. This hands-on class will have you mixing and testing as you go along – with a competition (and a fizzy prize!) to test your new knowledge at the end. Perfect for all kinds of events: birthdays, hen do's and much more. Click here to book a Cocktail Masterclass today.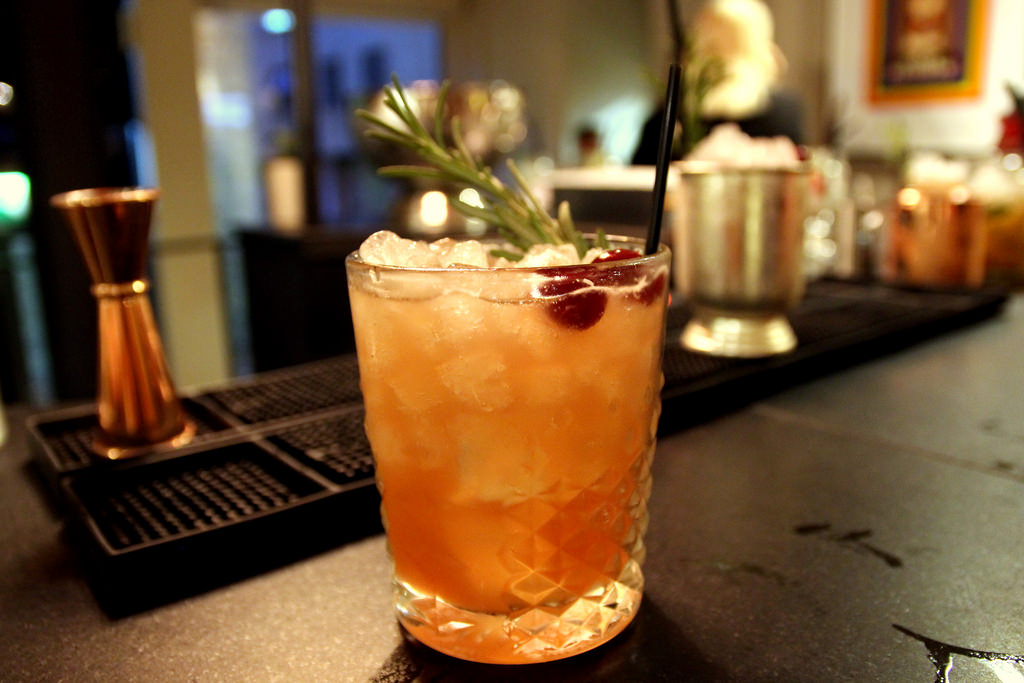 Sometimes there is nothing more lovely than a sit-down meal with good people. You know the kind: the food is mouth-watering and the drinks are flowing. Well if this is what you're after then our Square Kitchen is the perfect place to host a luxurious private dining experience. If it's an intimate dinner for two or a far larger gathering (our restaurant seats approx. 70 people) then our award-winning chefs, seasonal menus, stylish surroundings and friendly staff will ensure you have a fantastic time. Click here to book your Private Dining experience now.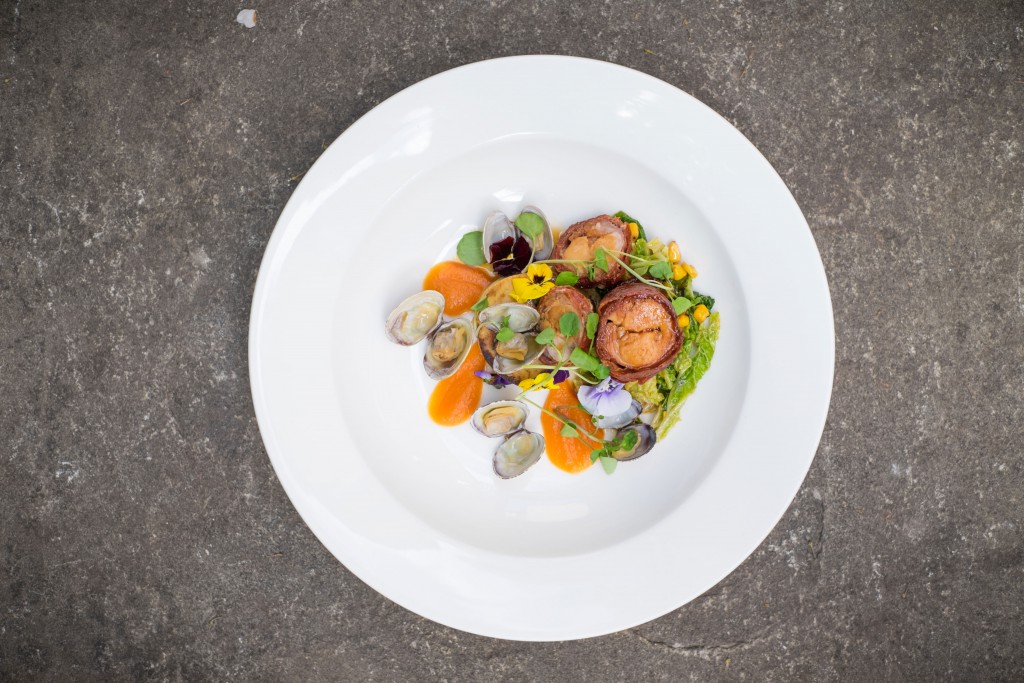 So we know it's only February but as the sun is out (at last!) we are looking forward to warmer Spring/ Summer days. Here at the Square we have a secret area that blossoms in good weather…our exclusive terrace. As Clifton's best kept secret, this outdoor retreat is perfect for summer parties – lending itself to a couple of G&Ts, alfresco dining BBQs and more.
This elegant area has wooden decking, relaxed lighting and heaters for those chillier nights. In summer we host a sculpture exhibition that can be enjoyed while you sit back and relax.
Moving into Autumn and Winter the terrace becomes a backdrop for red wine suppers and hog roasts. In Winter our terrace also plays host to the 'Square Grotto' – a decadent marquee which is heated and decked-out with cosy furniture and bespoke lighting. Click here to book your Summer Party now.