Instagram accounts you need to follow right now as a cocktail-lover!
Do you spend hours trawling Instagram? Is your feed full to the brim with dogs/cats, your friends on holiday, food and a splash of current affairs? Well we are here to advice you to further enhance your viewing pleasure by following the below accounts dedicated to cocktail heaven – they could even help you find your new favourite cocktails! Whatever tickles your tastebuds, these mouth watering accounts will inspire you to think up, make and drink (not necessarily in that order):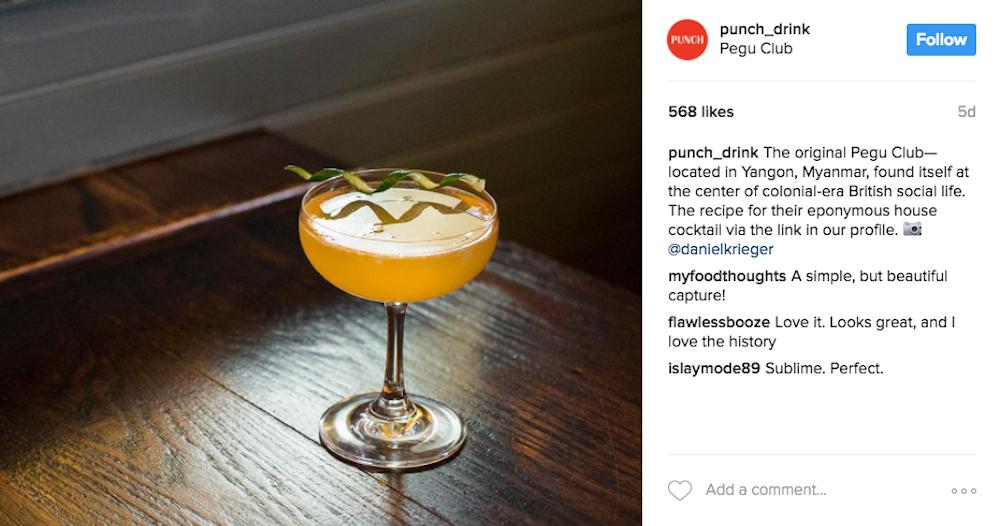 The gals'n'guys over on @punch_drink know a lot about cocktails. Their goal is to capture the ethos that's driving drinks forward: the connection of beverage to tradition and place, the passion to innovate – and to have fun mixing drinks! Their Instagram will leave you drooling and thirsty for more.
While stories are the core of the PUNCH vision, they're also bent on becoming a one-stop haven for everything; from drinks-related travel to mixing the perfect Manhattan – so they've built a library of tried and tested cocktail recipes, City Guides and an A-Z Guide to Drink on their website – check it out here.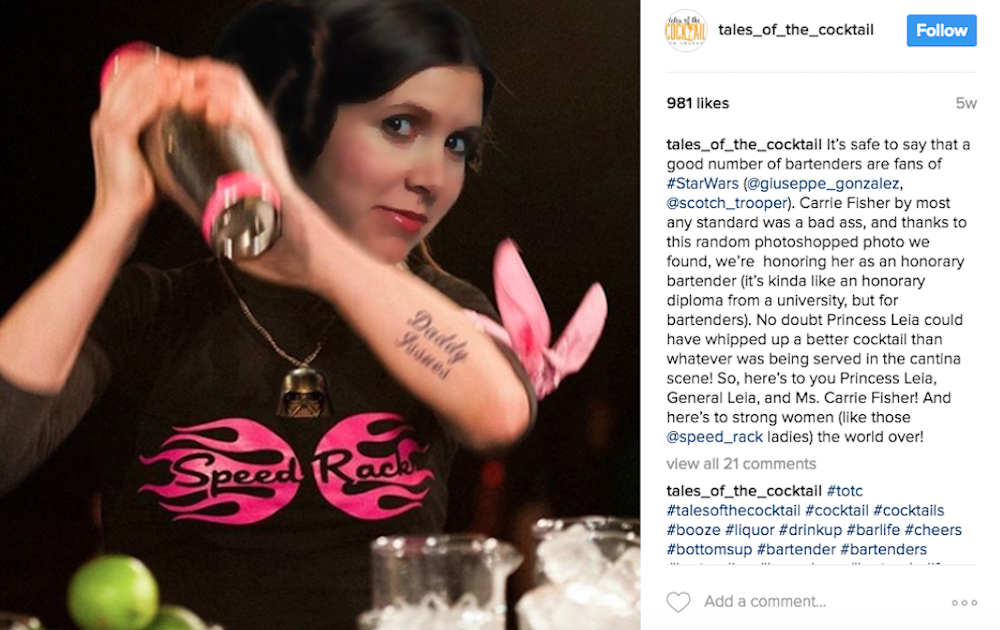 We love cocktails, we love Carrie Fisher – hence, loving @tales_of_the_cocktail Instagram account came easy to us. Self proclaimed as the 'world's leading source for what's now, new and next in the bar & spirits industries' we champion this account not only for the cocktails (although they look amazing) but also their preference of Star Wars, crab-shaped cups and cocktail art in the form of Ron Burgundy (you have to see it to believe).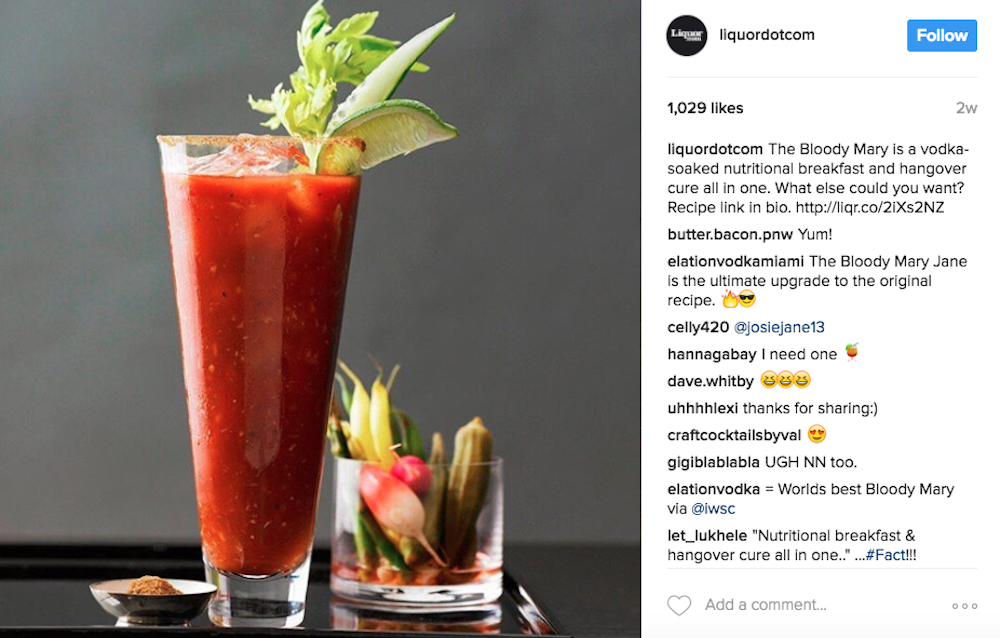 Does what it says on the tin – @liquordotcom is full of mouth watering pictures of classic, inventive and artistically put together liquors. This inspiring guide to good drinking and great living also invites the viewer to tag your own photos #LiqPic for a chance to obtain Insta-fame. Also they give a 10/10 Bloody Mary recipe – you can thank us later.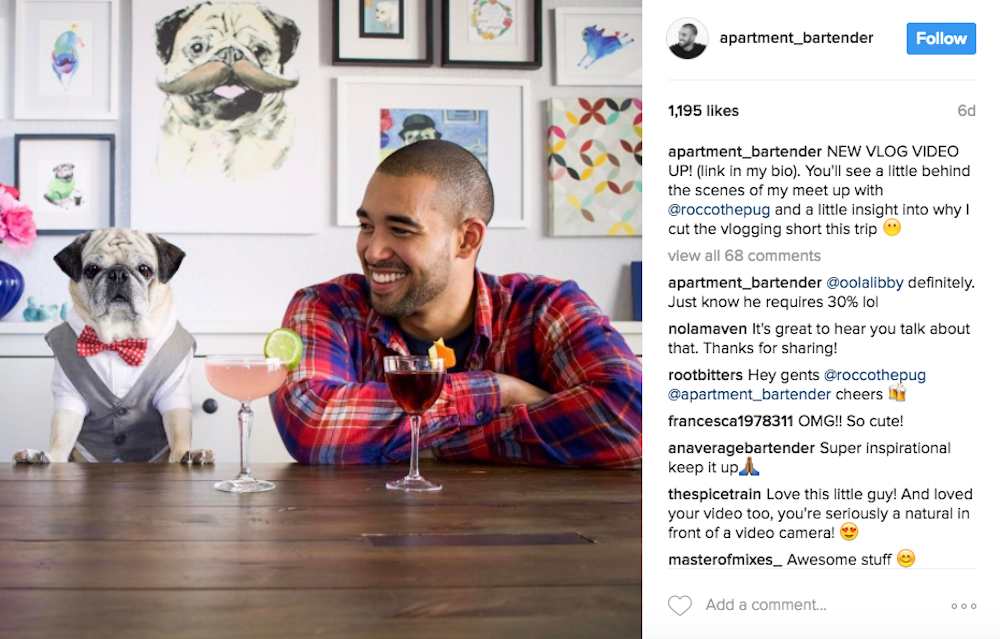 Elliott Clark is the @apartment_bartender and aside from seeming like an all round good guy that knows his stuff when it comes to drinks, he also posts photos of not only drinks but also himself (looking cute) AND HIS DOG. Need we say more? Disclaimer: his dog also sometimes wears bartender attire i.e a shirt, a waistcoat and a dicky bow…SWOON 😍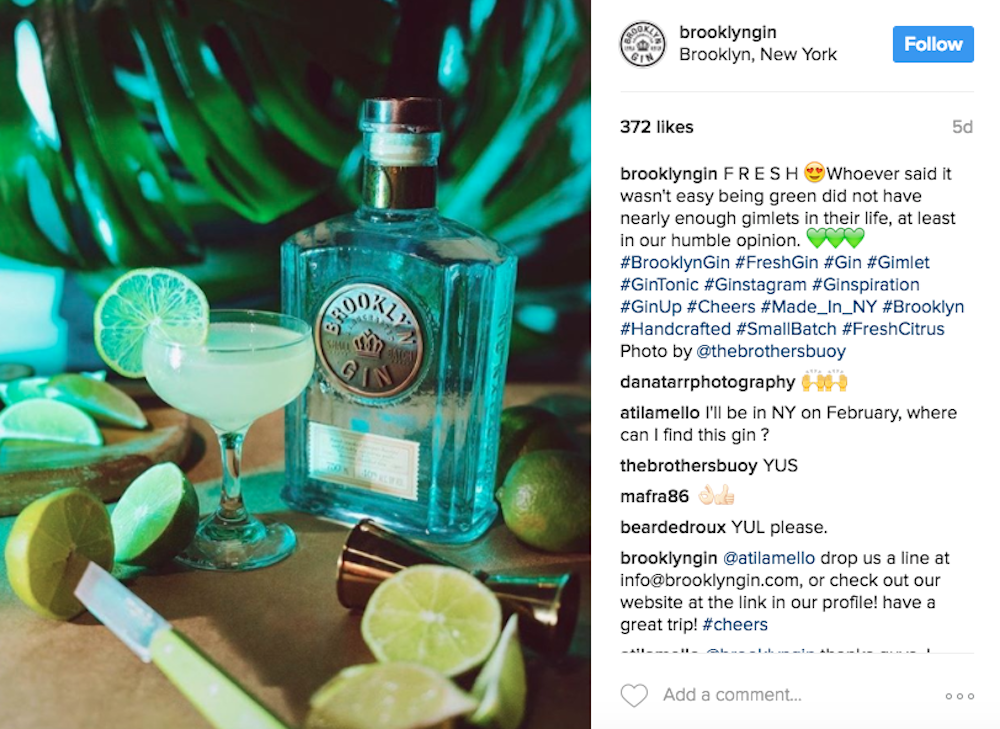 Gin is the drink of gods. In the last couple of years it has appeared more and more on cocktail menus in ever evolving combinations. The Instagram account for @brooklyngin – the award-winning American craft gin handmade in New York is up there for us – not least because it combines 2 of our favourite things: gin and NYC. Fresh hand-cut citrus peels & hand-cracked juniper are a-plenty in this feed and their artistic aesthetic will keep you coming back for more.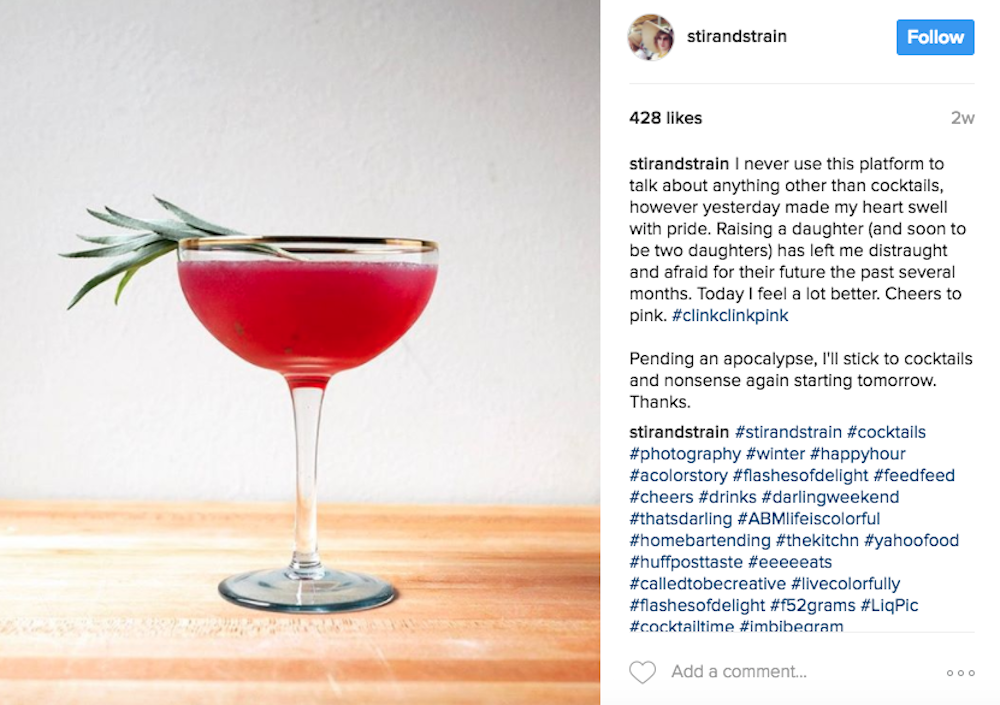 The @stirandstrain account is run by Elana – who you can visually follow in her mission to develop and test cocktails out of her home bar; with a focus on seasonal, and classic blends. She was a finalist in 2014, 2015 and 2016 Saveur Best Cocktail Blog.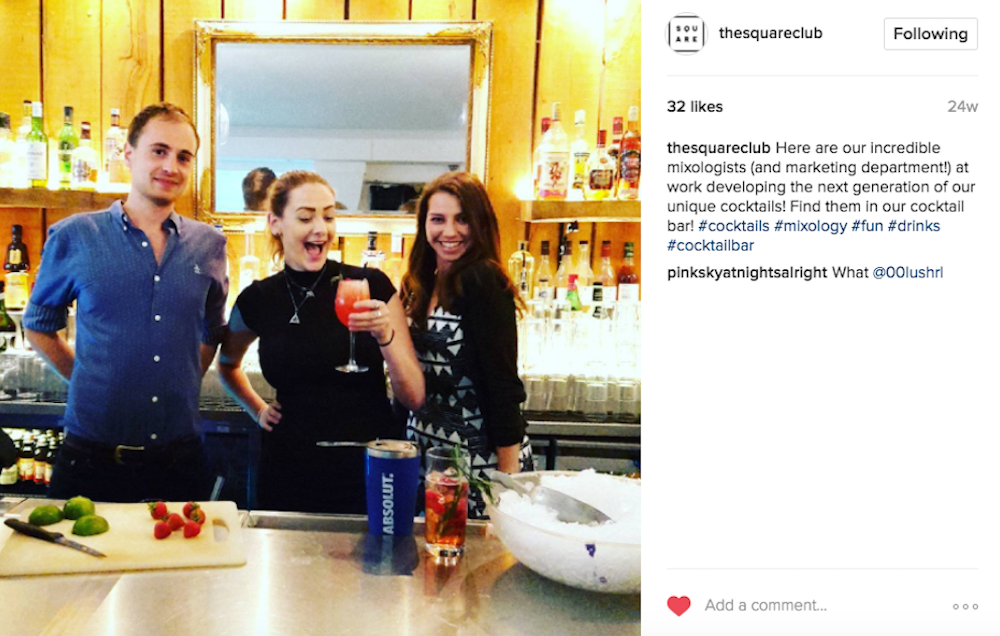 Follow us @thesquareclub for the occasional cocktail updates and to stay in touch with what we're up to. You can also book a Cocktail Masterclass with us or attend our upcoming Glenfiddich Tasting Dinner on 30 March. So many ways to encounter your favourite cocktails and so little time! Contact us today so you don't miss out…
N.B Non-alcoholic mocktails are also delicious and can be achieved in all kinds of creative combinations! Get some ideas here.