What's on in August at The Square Club?
The Square Club will be embracing the Summer celebrations this August, bringing to you the best deals in Bristol. From large Summer Parties and Group Dining offers. To our famously fun and notably boozy, Cocktail Masterclasses. It's also National Eat Outside Day on the 31st of August? SO why not make every day a treat to eat outside with your mates with 50% off?! Bring on the August Madness at The Square Club. 

50% off Mains at The Square Kitchen
Perhaps you're just interested in a delicious, top-quality meal at a reasonable price. Well, we're treating all to 50% off our new Summer Mains this August and you're more than welcome to eat outside in the sun on our relaxing terrace.
Our Chefs have carefully put together a contemporary twist on tasty mains tailored to the Summer season. From a tasty BBQ Pork & Octopus Oak Choi, Monkfish & Coconut Curry to our popular vegetarian Aubergine Falafel. Whet your appetite with a glimpse of our menu here and book in advance if you want a good spot in our Restaurant or on our Terrace!  We've heard eating outdoors gives some natural health benefits, why only eat outside on holiday when you can come here?
Book A Table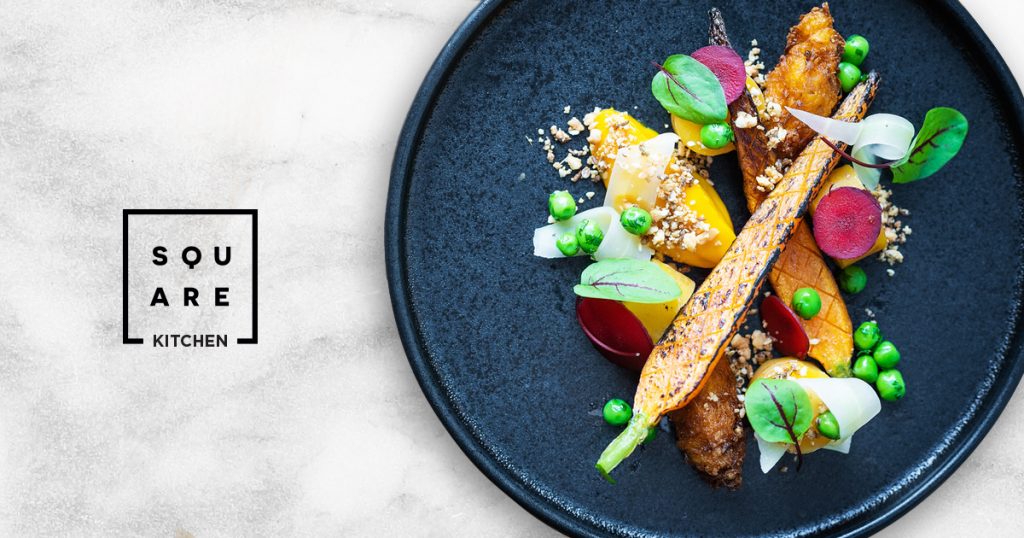 Summer Party Packages
Got an excuse to hold a party but don't want to deal with the stresses of organising? This August Offer will make party planning easy breezy for you. 
Chuck us a call, send out the invites and make a fun playlist to boogie to – we'll do the rest. The Square Club is offering the full package. At just £10pp you not only get full access to our idyllic Terrace and Cocktail Bar but a delicious BBQ and refreshing Pimms for all! Based just off of Park Street on the leafy Berkeley Square. Our chic party venue, adorned with quirky art and interior poses as the perfect location to host the swankiest of parties. Our attentive front of house staff will be at your beck and call throughout the event, just relax and have fun with your friends.

Cocktail Masterclasses
Grab your most fun group of friends for a hilarious tipsy activity at The Square Club. For just £20pp instead of £29.50, we're holding the cheapest cocktail masterclasses in Bristol – but only for August!
Get crafty and create your own cocktails with an expert mixologist at The Square Club. Perfect for a group night out, Birthday? Hen do? Stag-do? Work-do? Celebratingforthesakeofit-do? We don't want to give too much of our trade secrets away but we love to see our customers having fun earning some expert knowledge. We'll make you a cocktail making pro for an evening, you'll be smashing out your own personalised cocktail in no time with the helping hand of our illustrious bartenders. What's even better, the winning team get a free bottle of Prosecco!

Private Dining in Bristol 
Perhaps you're feeling a more civilised sit-down evening with friends, heavenly food and bottles of wine.
Need a bigger table to wine and dine with your closest? Have our trendy Square Kitchen to yourselves for an evening. The Square Kitchen triumphs at serving high-quality food to the largest of groups. Whoever said you can't have quality and quantity hasn't visited our Restaurant. Regularly serving up the best of contemporary British Cuisine to glamorous weddings and professional conferences, you can trust us to gift you with a good foodie night to remember. At just £20pp this August, we are slashing the prices on our Private Dining Set Menu, tingle your taste buds with a preview here. It's essential you book in advance so we can prepare everything perfectly!