How to dress James Bond style
With our Casino Royale themed New Years Eve Party around the corner, here is our style guide to get you prepared to enter the Casino Royale, 007 style.
Whichever Bond is your favourite, there's no denying that Bond and style go hand in hand.
Follow our Fashion tips for Men and Women and you're sure to fit right in at this year's New Year's Eve Party at The Square.
How to dress like James Bond
Make sure you're neither shaken or stirred at this year's party
---
Black Suit Or Tuxedo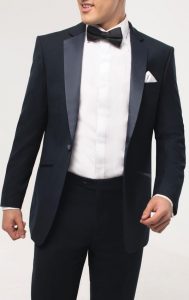 The first essential item is a well fitting suit or tuxedo in either black or midnight blue. If possible a well fitted suit should accentuate your torsos natural 'V-shape' which gives the effect of widening the shoulders.
Both the colour of the jacket and trousers of the suit or a tux should always match.
James Bond's dinner suit trousers follow black tie tradition and have a silk stripe down the side. The stripe matches the silk facings on the jacket's lapels. The trouser bottoms are always finished without turn-ups.
---
White dress shirt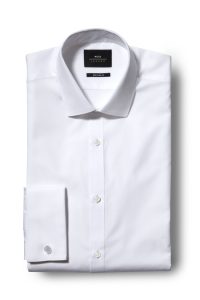 You might think it is simple, but there are some details about getting the right white shirt. The most important thing is the collar. You should get a clean, tight shirt with no buttons on the neck. Both single and double cuffs are fine, as long as they protrude slightly below the suit jacket.
Check Out:
Slater Menswear Bristol, The Mall Galleries, Union Street, Bristol BS1 3XD
or
Clifton Suits, 44 Triangle W, Bristol BS8 1ES
---
Shoes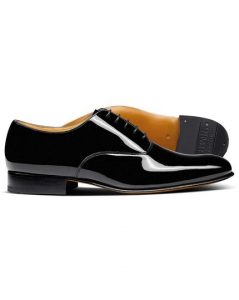 Never forget about your footwear. Pair this look with black Oxford-style dress shoes, or alternatively with patent leather dress shoes. The characteristics of Oxford shoes are: a low heel, closed lacing and a low cut that exposes the ankle.
Check out https://www.ctshirts.com/
---
Accessories
It's the little details that really set the look off.
Cufflinks, are an important feature when it comes to dressing like James Bond, they should say something about the who you are and ideally have a history behind them but avoid anything too novelty.
---
Bow-tie
A must for James Bond in Casino Royale. It doesn't always have to be black, you can choose plain dark colours, but keep it simple and classic. Consider the fabric you choose – the classic is a black bow tie in silk or velvet.
Check Out: Mrs. Bow Tie
---
Braces instead of a belt
Dinner suit trousers are never worn with a belt. Don't think it's old-fashioned, it's just classic. And they are more comfortable.
---
Watch
Wear your best watch – this is always distinctive mark of James Bond. Bond is always sporting an immaculate and timeless piece, son don't be shy, leave the Apple Watch or Fitbit at home for tonight.
Fancy treating yourself to a new watch for the occasion? Bond is known for Omega watches, but if that's out of your price range why not checkout brands like Citizen or Fossil.
How to dress like a Bond girl
Our short and sweet guide to dressing like a Bond Girl
---
Formal Dress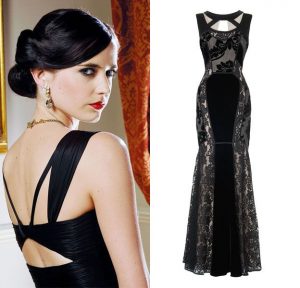 This is the perfect occasion to wear a long formal dress.
The colours to keep in mind in winter are jewel tones, emerald, silver, burgundy and, of course, black.
Enhance the glamor of your dress by choosing one with a back neckline.
Check out
Gissings Boutique –  15 Portland St, Bristol BS8 4JA
---
Shoes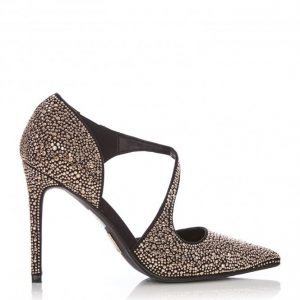 It is important to choose your shoes to match your dress not just in colour, but also in style. A pair of high heels could be the best option, they are formal and they will give you added height.
Check Out: Moda In Pelle
---
Make-Up
For your makeup, go with masked eyelashes, red or black cherry lipstick and smokey eyes in black or dark tones.
If you want to add a touch of colour to your outfit, choose a colourful but discreet shade of makeup.
Check Out This Tutorial for some Inspiration:
---
Bag
Go with something practical, that compliments your outfit, with the option to fit a small calibre pistol in if the need arises.
---
So there you have it, a few style tips for how to dress James Bond Style.
If you haven't already bought your Ticket for our New Year's Eve Party and plan on attending, tickets sell out every year so make sure you buy yours early.