Considering a Celebrant Wedding?
We interviewed Celebrant Tracey James to find out more and get the answers to the questions our Wedding couples are keen to ask!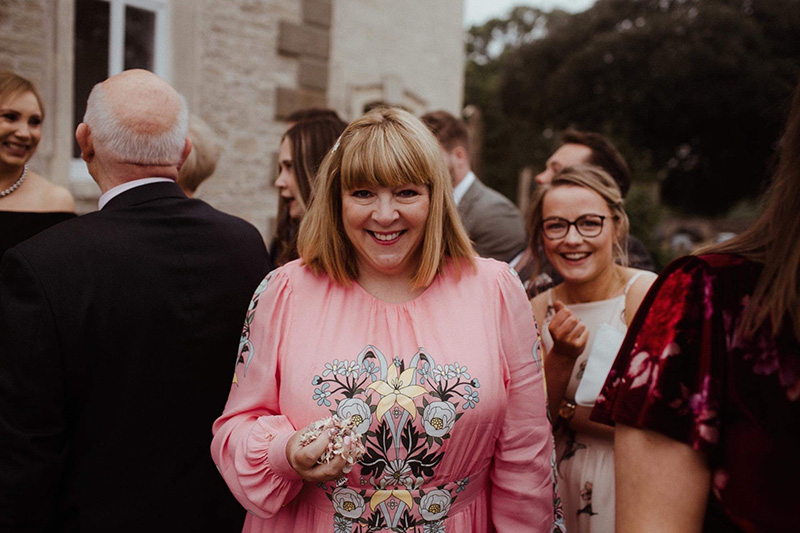 Have you considered a celebrant wedding?
In a world where weddings can happen in so many different, non-traditional and beautiful ways, it can be confusing establishing exactly what a celebrant wedding is. We spoke to Tracey James to find out what celebrant services are all about and why you should consider one for your wedding.
Who do celebrant ceremonies suit best?
'I think it can suit anyone who wants something more personal than just a registrar can offer … there is no niche market for it … it can suit anyone.'
It is obvious from the first few minutes of meeting Tracey the celebrant that care and attention to detail are at the centre of her devotion to weddings. As a celebrant, her role involves creating a ceremony that is both personal and bespoke.
So how does the process work?
First, Tracey meets the couple for an introductory meeting and establishes key details such as name spellings, contact details, dates and how they would like to be referred to during the ceremony. 'It's a bit of a fact-finding mission then.' Tracey also asks about important aspects of the ceremony such as the wedding party, which readings the couple may want and whether they want to say their vows or even write them.
In their second meeting, Tracey delves deeper. 'It's all about their story.' Tracey centres what is important for each individual couple and works out how to represent this in the ceremony.
'A lot of celebrants will just do one or two meetings, but it's so important to me to get it right. You do build a relationship with these people – there's a lot of attention to detail and care that's going into it.' Tracey describes how she has met couples up to five times to get each and every aspect of their ceremony exactly right.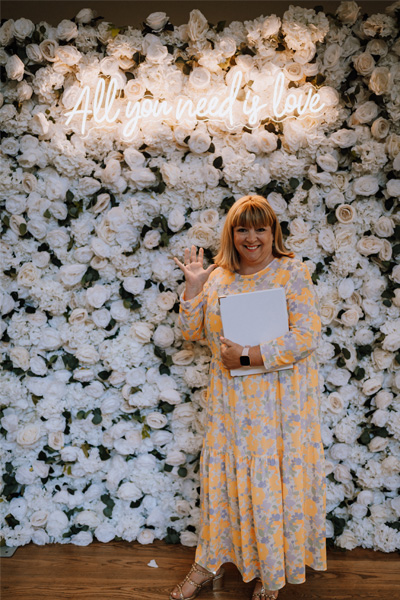 Are celebrant weddings legally binding?
In a word, no, however most couples choose to get legally married before having their ceremony with friends and family led by a celebrant.
'They would go to the registrar a couple of days before and do the legals, like you would do your birth certificate before a christening, your death certificate before a funeral. And this is the bit where people get a bit confused, because they say, "So it's not a real wedding." It is a real wedding; it's not a marriage.'
A unique ceremony
Tracey mentions the different practices that can be worked into celebrant weddings, such as ring warming; rings get passed round in a homemade pouch for each guest to make a wish on them. 'By the time it gets to the bride and grooms' fingers, everybody has sent their love to them.'
Another example is handfasting. Handfasting is an ancient Celtic ritual in which the hands are tied together to symbolise the binding of two lives. The ribbons have symbolic colours – red, black and white for life, death and passion respectively.
And finally, what is typically involved in a celebrant wedding?
'There is no such thing as a typical celebrant wedding!'
If you are getting married in the Bristol area and you are looking for a celebrant, we cannot recommend Tracey enough.
You can visit her website here.