Sunday Brunch at The Square
The Best Bottomless Brunch in Bristol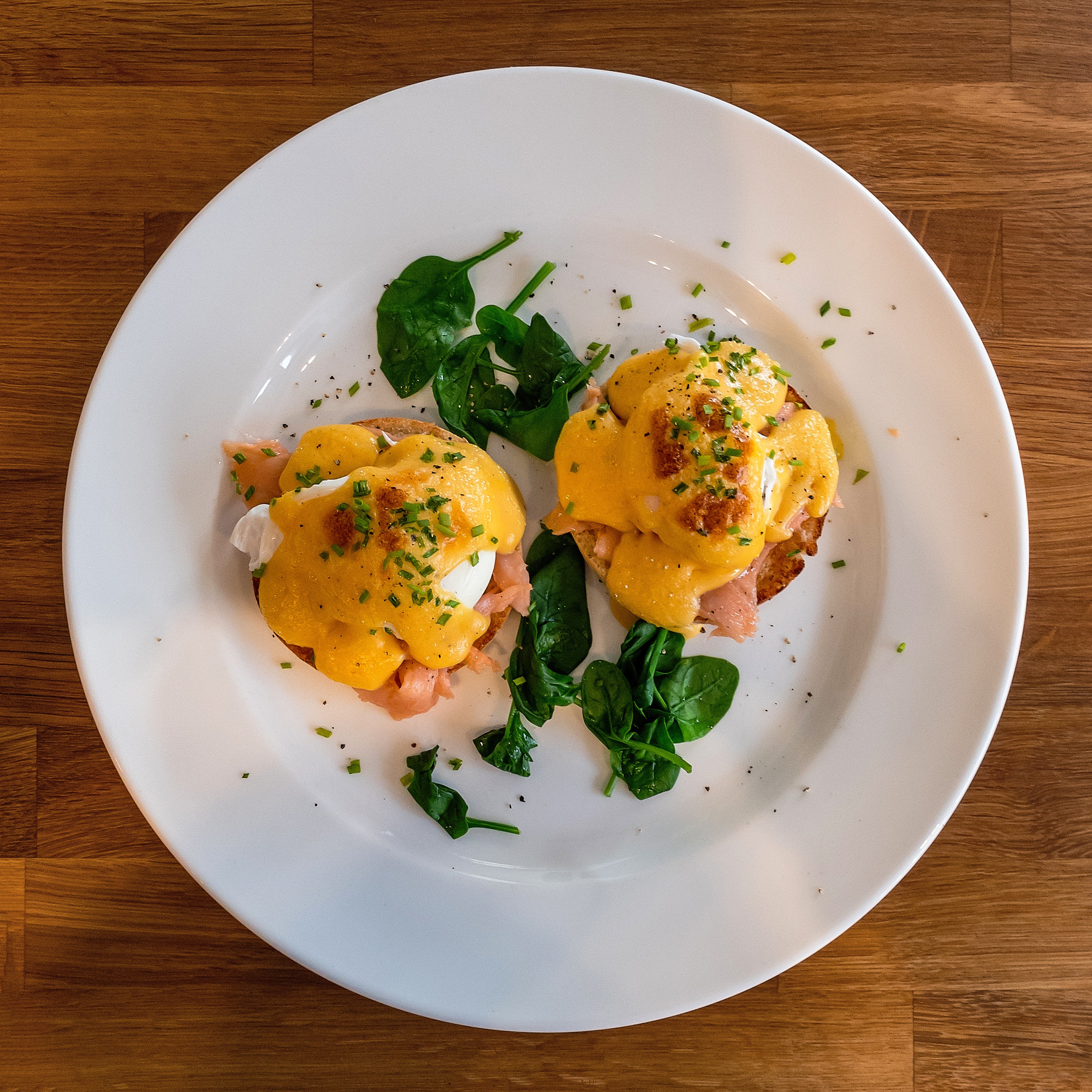 We'll be serving one of the best bottomless brunches in Bristol (not to mention the South West) at just an additional £25pp from 11:30-3:30pm. Here at The Square, we pride ourselves on being good at weekends – celebrate this Sunday with some good quality, tasty brunch. We're changing up from our bluesy Sunday Roasts to carrying on the party with the option of bottomless prosecco. You can also eat breakfast outside on our delightful terrace.
All our meat is responsibly and locally sourced, then cooked to perfection by our talented chefs.  Choose from a selection of dishes such as the classics; Full English, Eggs Benedict, Eggs Royale to our delectable Toasted Brioches, Croque Monsieurs, Breakfast Burritos. In addition to this, we've also got our continental sharing platters available, perfect if you fancy al fresco breakfast dining in the sun on our charming Terrace.
Why not finish off (or warm up to!) the best Bristol brunch with one of our famed Bloody Marys?  A Virgin Mary is also available without the vodka (£3). Just ask your waiting staff on the day.
Check out the menu here.
Sunday Roast Testimonials
Fabulous Sunday lunch – this place really lives up to the promise of the best Sunday roast in Bristol. We both had pork which came with great apple sauce, perfect crackling and a good selection of vegetables. Would definitely recommend a visit. – March 2018
Just the best Sunday afternoon! By far one of the best Sunday roasts… The staff were really spot on and it gets better, very good value for money – we will definitely be going back. – L. Pothecary
Lovely! Excellent food, great service, lovely decor and atmosphere. – K. Wellings
Best Sunday lunch – having tried Browns and the Botanist, both full, we saw a sign to the 'Square'. We were welcomed, at 2pm and proceeded to have one of the best Sunday lunches we had all ever eaten. £19.75 for 3 courses, each course was absolutely faultless. One could argue that there was too much to eat, and indeed, there was left over, perfectly cooked vegetables. Difficult not to tell them that it seemed under priced…a pretty spectacular Bloody Mary too. Would I make a special trip again from Cardiff? Most certainly! – February 2019
Roast was amazing and was worth the money, service was excellent – L. Thompson
One of the best Sunday roasts we've had in a long time! Incredible food and the service was outstanding. We had two chaps looking after us and both were fabulous (one was a lovely French guy who we had a chat with at the end and was very friendly)! Will definitely recommend and visit again! – L. B. Collins
Great Sunday roast – I'm picky with roasts but this had perfectly cooked meat, great crispy (but fluffy) potatoes and thick gravy. One of my fave Bristol roasts actually. The choc tart is also amazing! – September 2018
Try the roast beef – it's just gorgeous! – L. Racks