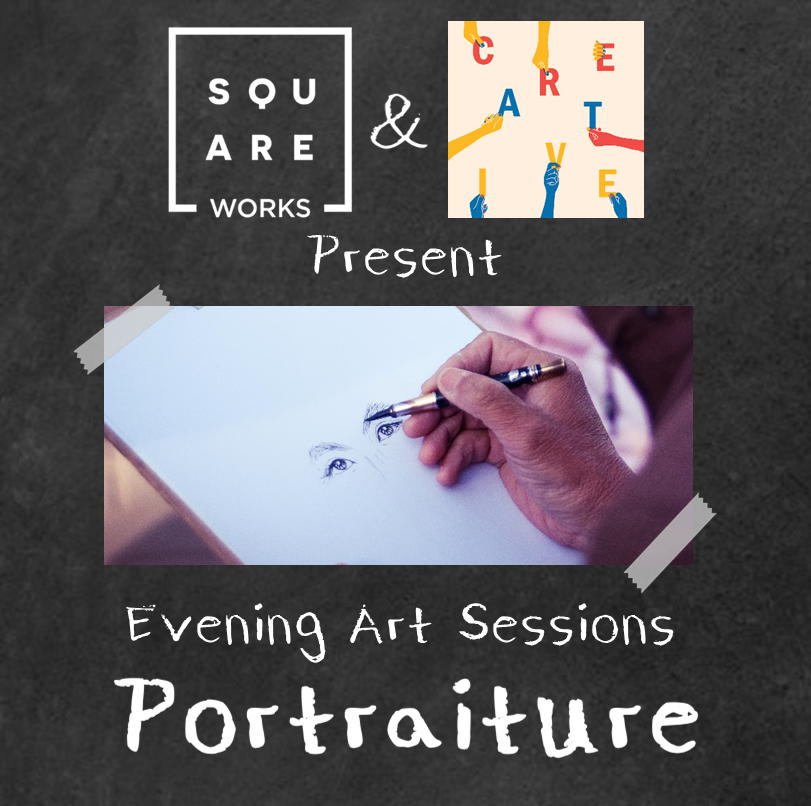 Evening Art Sessions – Portraiture
November 11, 2021
6:30 pm - 8:30 pm
New to Square Works, Evening Art Sessions is a series of events that are open to both members and the public.
This is a brilliant interactive course for those who are eager to learn how to draw beautiful portraits in a classroom environment and develop their artistic skills further and socialise with like-minded people.
The course will teach you how to capture facial proportions and likeness and show feelings and emotions in your portraits. You will have a chance to explore your creativity using various materials such as pastels, charcoal, paints and graphite. Small groups of learners and clear step-by-step instructions are guaranteed!
Square Members tickets are free. General tickets are £8 Student Tickets are £6 (ID required)
 To book, please contact hello@squareworksbristol.com
Please feel free to bring along your own art materials. Paper will be available at the class for free, and some materials will be available too. Art packs will also be available to buy for £15, and will include everything you need to get started on your next masterpiece.
Read more
---