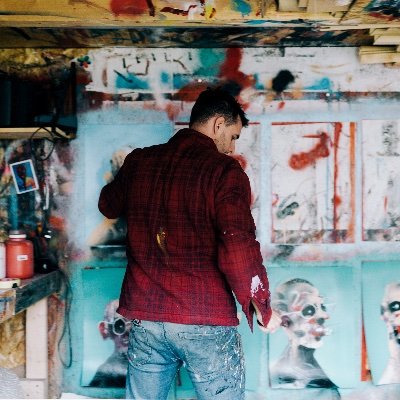 Lee Ellis Art Exhibition
June 1, 2021 - July 31, 2021
8:00 am - 5:00 pm
We are delighted to be exhibiting the work of Lee Ellis in our Lower Deck Cocktail Bar. Lee's current exhibition at the club pays homage to two major influences in his creative life - Francis Bacon and comics. Here Lee merges the two worlds to create fun works. Lee's exhibition is revolving at the club, so come by to view his amazing work.
About Lee
Lee Ellis is a British muliti-media artist based in Bristol. His insatiable desire to create brings him to embrace different artistic mediums, from printmaking to drawing and painting. Lee has an expressive and bold style, immediately striking with his unusual juxtaposition of bright colours and dark subjects. Lee's paintings in particular convey an emotional and visceral angst within his figures. From humans to animals, the artist never fails to depict the inner turmoil of his characters. He achieves this effect by employing heavy, raw and expressive brushstrokes that make his painting style poignant and immediately affecting.
Lee graduated from the University of the West of England, where he studied graphic design in 2006. Disillusioned with the world of graphic design, he unleashed his artistic expression with abstract painting, developing, over the years, a personal and distinctive style.
Lee has exhibited wildly across the UK from 2007 until now, both in solo and group exhibitions, including Black Rats Projects in Soho. He has recently exhibited at Tribe 16 art festival in London and Show n°31 in Portsmouth. His work has also been featured in House and Garden Magazine.
Read more
---