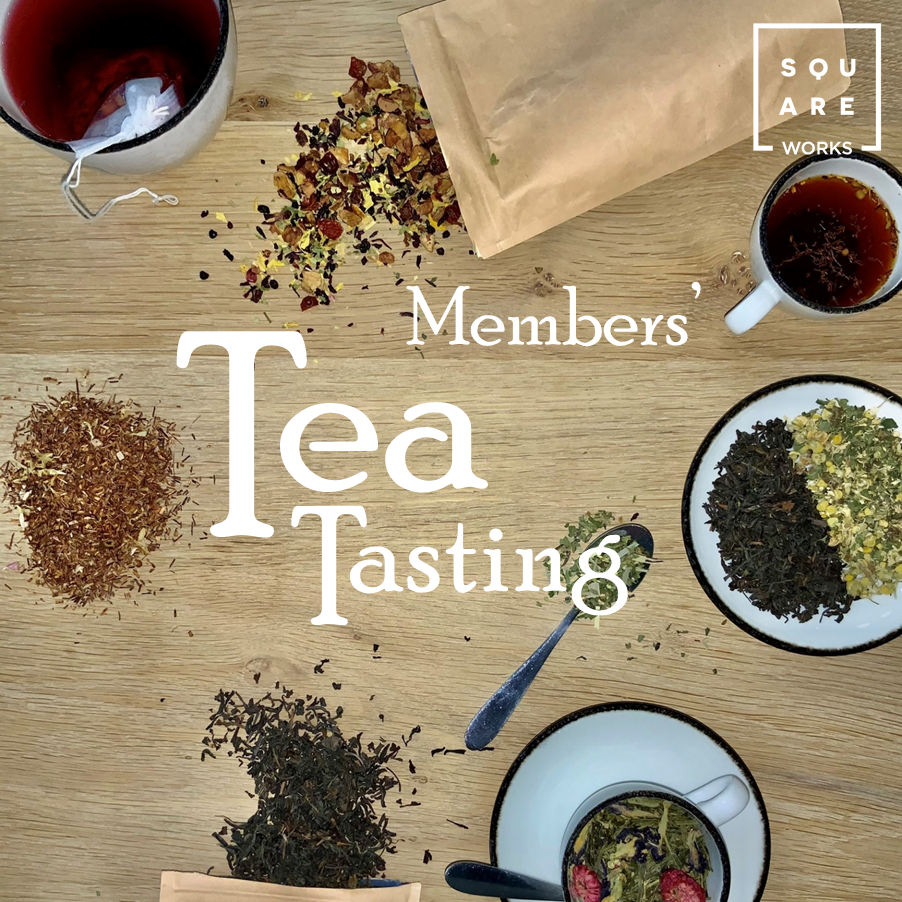 Tea Tasting – Move oolong, nothing to tea here
August 17, 2021
12:30 pm - 1:30 pm
It's August, and time for some new tea! With a new selection of teas, loose and bagged, the Square Works member's tea tasting is back with 'Move oolong, nothing to tea here'.
Every few months, you lovely members taste a varie-tea of teas, and vote on which you like the best. The top to teas are then stocked in our kitchens, ready for you to brew anytime you like
There are 10 spots in this session, so please let Kai know if you are interested in coming along. You are more than welcome to drop in too if you fancy a brew.
And what good would tea be without a few bickies - always open to suggestions on what to get, so let me know your favourites.
See you there!
Read more
---