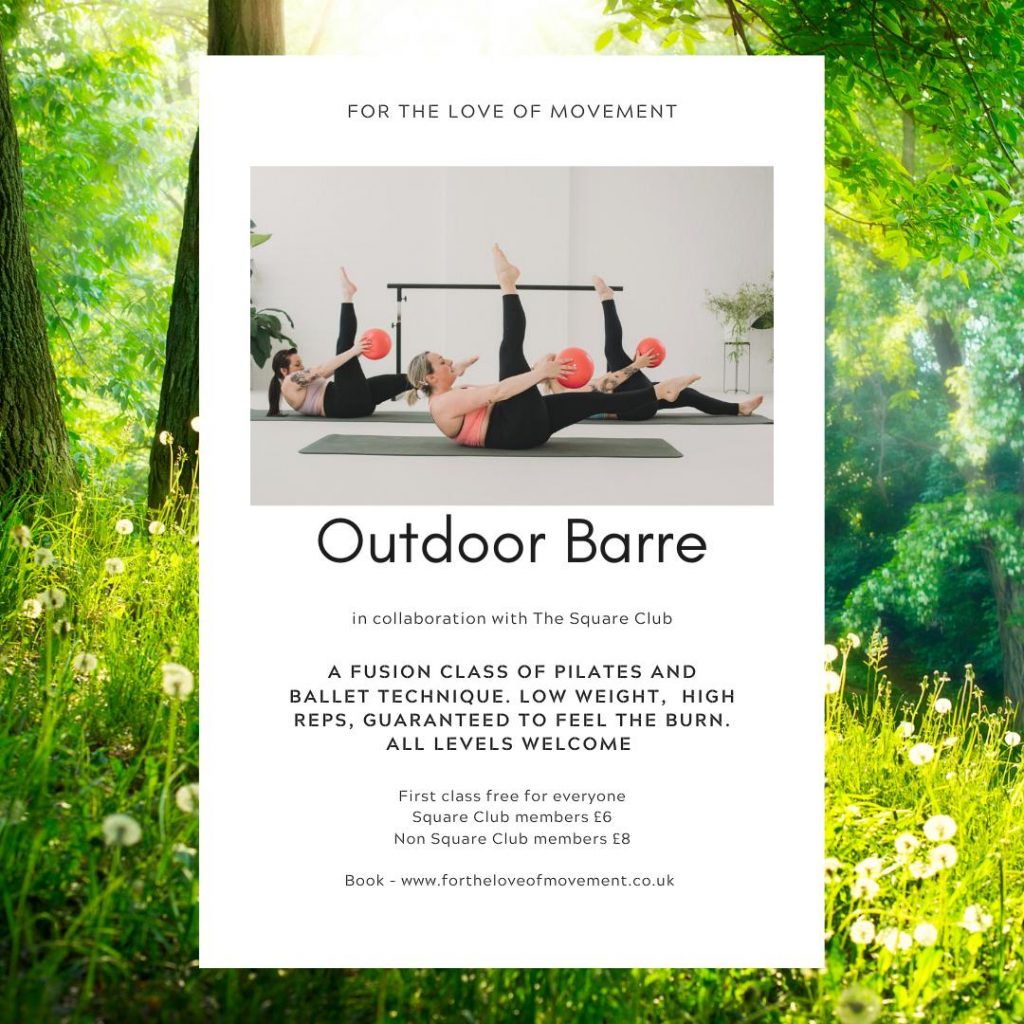 Barre on the Crescent
June 16, 2021
6:00 pm - 7:00 pm
June 23, 2021
6:00 pm - 7:00 pm
If you've never tried barre before, what is it? Barre is a combination class of pilates and ballet technique. Using small isometric movements and holds, it is 100% guaranteed to make you feel fantastic both inside and out. 
It's all about that sculpt so expect dancers legs, arms and a killer core and once you feel the difference in your barre bottom, you'll never go back to a normal workout.
Join Kate for a fun, no pressure barre class out on our private terrace where all bodies are welcome.
Please bring your own mat.
Additional equippment is supplied by Sweaty Betty.
Square Club members - first class free and then £6
Non - members £8 (email info@thesquareclub.com for your discount code)
 Capped at 10 people
Read more
---