We invite you to join us for the opening of Lee Ellis' debut exhibition at the Square Club. His exhibition will transform the Square into a colourful composition of abstract geometric patterns.
January 20, 2020
5:30 pm - 8:00 pm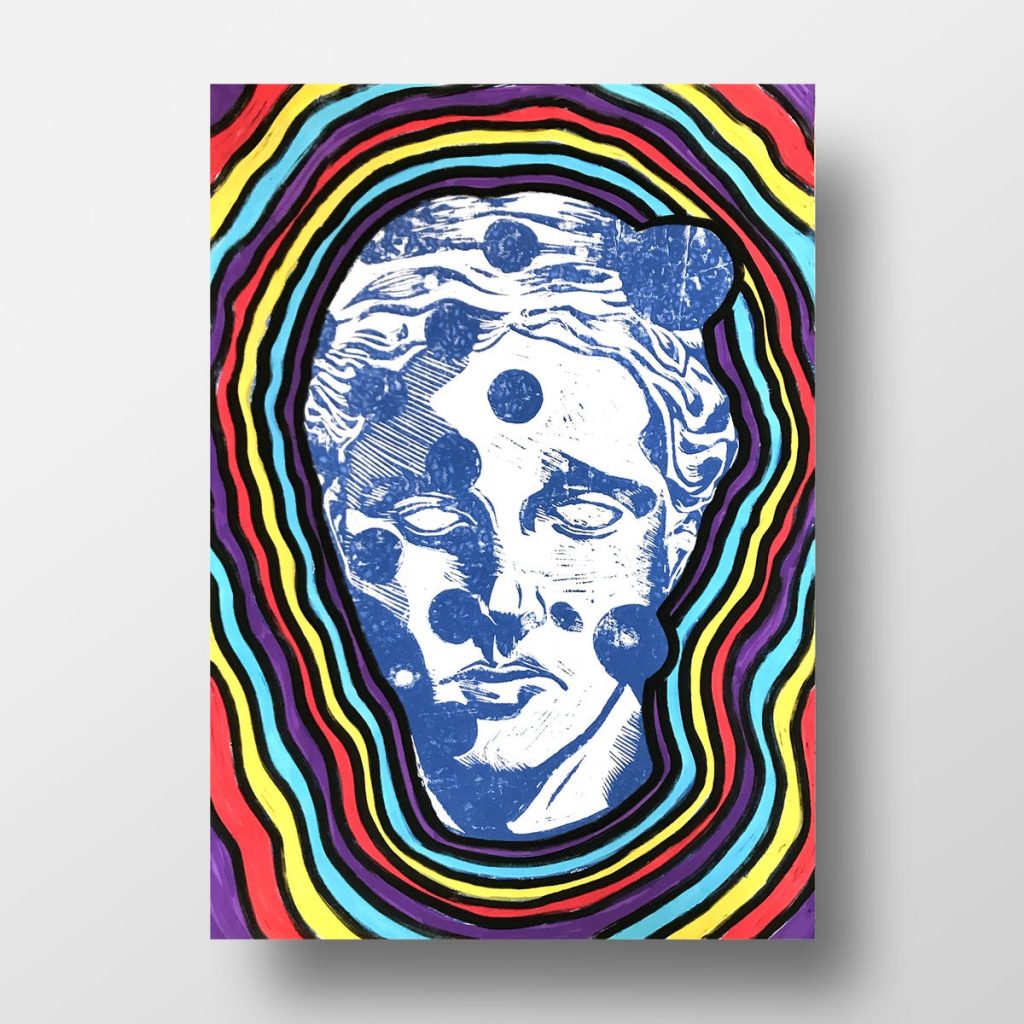 Join us for the opening night of Bristol based multi-media artist Lee Ellis' new art exhibition on Monday 20th January.
Lee Ellis' art is fresh and expressive. He loves the juxtaposition of bright colours and dark subjects. Lee's creative soul leads him to produce many different types of art, ranging from printmaking to drawing and painting.
Lee's paintings convey an emotional and visceral angst within his figures. From humans to animals, the artist never fails to depict the inner turmoil of his characters. He achieves this effect by employing heavy, raw and expressive brushstrokes that make his painting style poignant and immediately affecting.
During his career, Lee has exhibited across the UK,  including Black Rats Projects in Soho, Tribe 16 art festival in London and Show n°31 in Portsmouth.
 20% off the marked price of all art for one night only
Canapes and Prosecco on arrival
Free RSVP
Fancy dining with us? Make a night of it and enjoy 20% off all food and drink
You might also like