HUM4NS TALKS are focussed on a series of 10 minute talks to inspire, encourage and enlighten people in how they managed to embrace the life they wanted to live despite challenges
November 4, 2021
7:00 pm - 10:00 pm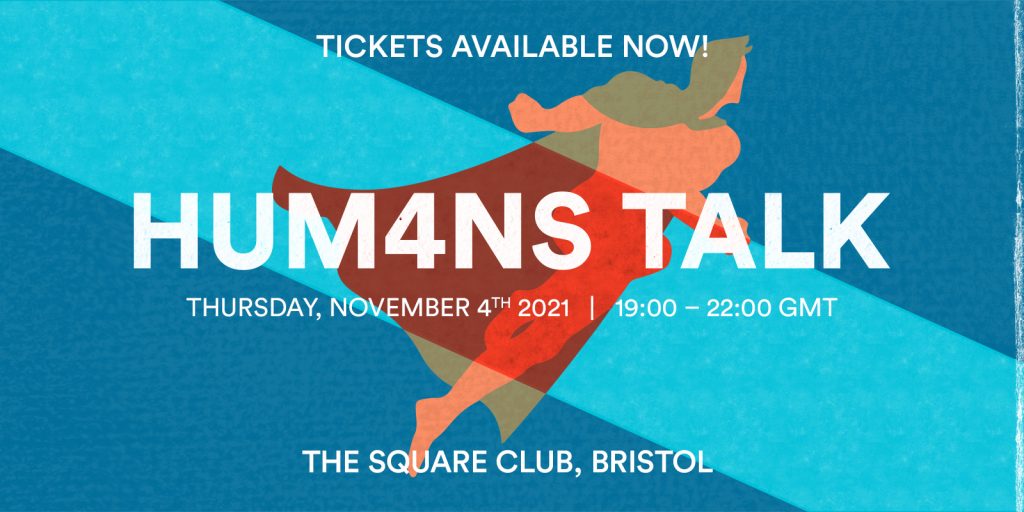 There may be a lot wrong in the world, but there is also a lot right about it too. HUM4NS have chosen to be the difference we long to see, and HAVE built a community of people who believe that there is another way, despite what life might have thrown at them.
HUM4NS TALKS are focussed on a series of 10 minute talks to inspire, encourage and enlighten people in how they managed to embrace the life they wanted to live despite challenges.
HUM4NS has now expanded into a brave new world, where they don't only talk about the challenges people face, but are on a path to become the change we want to see, and are supporting many others to do the same.
They believe that everyone has something positive to offer to the world and their team at HUM4NS is focused on empowering you to unlock that potential from within. Too often we allow external circumstances to delay making positive changes to our lives and they want to inspire you to start wherever you are right now!
Come and enjoy the HUM4NS experience, and join the community that exists to make a difference.
Reserve your free ticket here – https://www.eventbrite.co.uk/e/hum4ns-talk-tickets-194365431237
You might also like