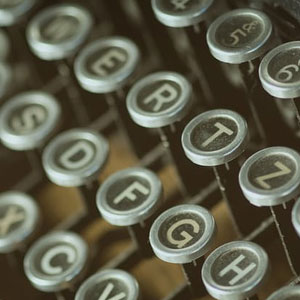 The Berkeley Square Poetry Revue
November 26, 2019
8:30 pm - 10:00 pm
We have a Great Revue Show in the Square Club featuring three excellent poets.
Barri Fentiman (BFH). He has been published in several journals such as Anti-Heroin Chic, Picaroon, and Crack The Spine. His debut solo collection The Unbearable Sheerness Of Being was published by Wordsmithery in 2015. His latest book England, My Dandelion Heart (Wordsmithery 2018) is now on sale. He is also the host of Roundabout Nights, Chatham's oldest regular live lit night and the editor of Confluence Magazine. He has recently appeared in The Leeds Lieder Festival in 2019. He was also highly commended in this year's Islington North Library poetry competition.
JT Lewis is a Bristol-based poet and performer bursting with originality and energy.  Having had something of a circuitous life journey, her poetry echoes these wanderings, through her passion for nature & the outdoors, her experiences within science and expeditions, and her personal triumphs and disasters. She has workshopped with poet Jasmine Gardosi, who says of her, "Having only recently started her spoken word journey, JT Lewis is already proving to be an impactful poet. Her intelligent, adventurous articulation of ideas, coupled with her ability to bowl into difficult topics with courage and verve, defines her as a needed voice." Funny, heartwarming and at times, devastating – JT Lewis' poetry reflects just another life story.
Richard Devereux has published 'Bill' – poetry centering his grandfather who served at Thessalonka in the Second World War – to acclaim. He writes prolifically; his themes range around war, all things Greek, myth in general and his family. He is published in a number of online magazines. He will be reading poems that emerged from a holiday in Crete he took earlier this year
A fantastic evening with the great music from singer-songwriter Sara Vian. She released her debut EP, produced by Will Angeloro on Soaring Magpie Records, in April 2015, earning the title of "fastest-selling local independent artist". This was then followed by the release of her debut album "Wild, Free and Beautiful" in April 2016 which was celebrated with a grand launch party and tour of Mayenne in France; and then re-released as "Beautiful Soul" (title track) in September 2017. Sara Vian fuses jazz, blues, folk, and gospel - "premier league vocals" (Magpie's Folk Cafe) with a warm acoustic guitar to create a beautifully soulful and elegant ambiance.
Time 8:30pm – 10pm TICKETS – £2 on the door 
Read more
---