Join us for a first look at artist Jim Starr's 100th Show, here at The Square – along with drinks, canapes, and music.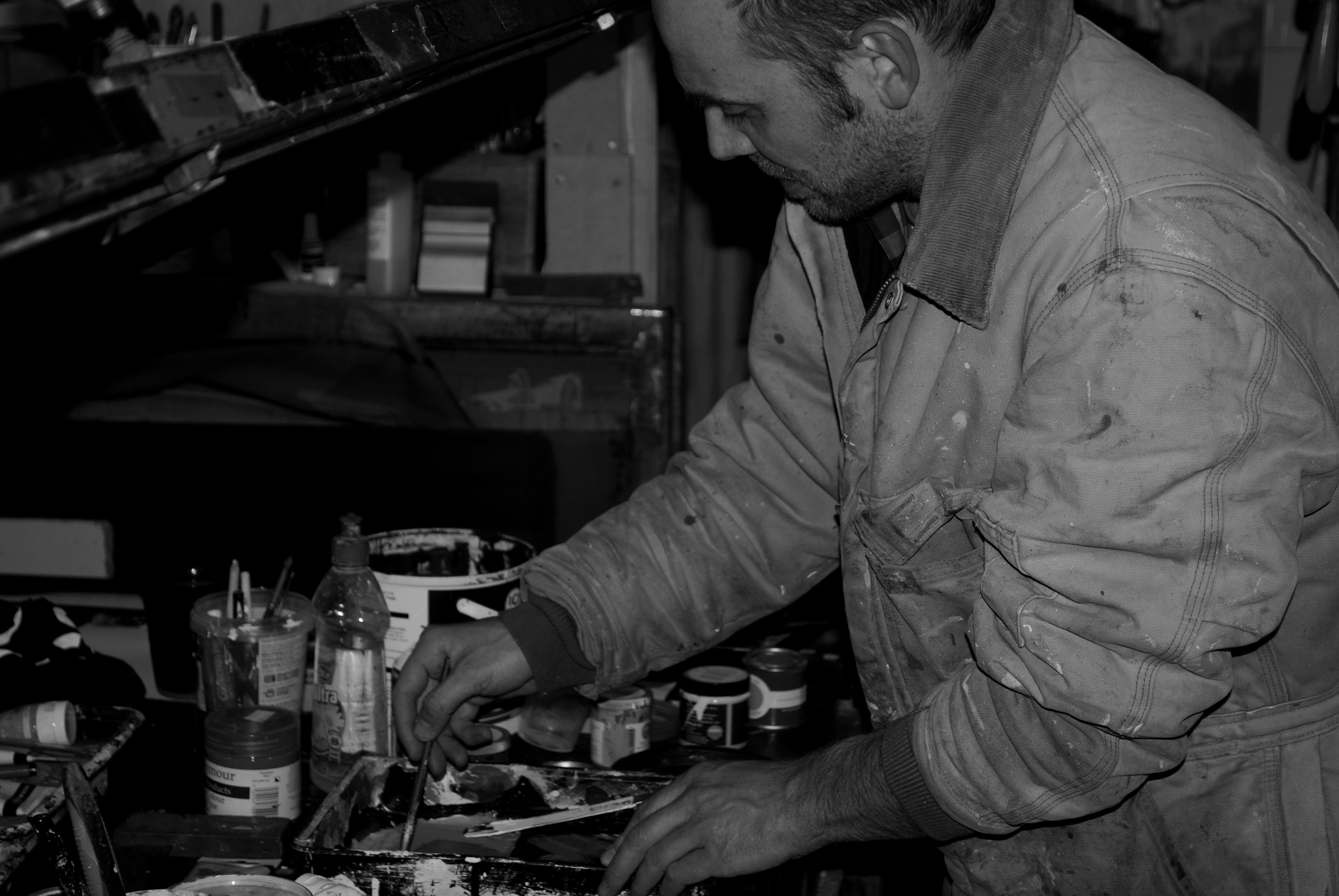 We are delighted to announce that our next exhibition is with Bristol-based artist Jim Starr. This will be Jim's 100th show and here at The Square we are going to celebrate with a solo presentation of his work throughout the venue, exploring ideas surrounding travel.
We invite you to join us for a first look at the show on Tuesday 19 July, 6 – 11pm. This event is free and there will be drinks and canapés. We hope you can make it!
"Painter, Illustrator and Printmaker Jim Starr is returning to Bristol after exhibiting in London, Paris, New York and most recently Chicago, to hold his 100th show at The Square Hotel this month. Jim – who has a home and studio in Stokes Croft – creates original, often complex works, each uniquely different, and his new paintings and large scale 'remixed' screen prints reflect a lifelong enjoyment of Bird-watching and wild places. Jim, whose inspirations include Andy Warhol, Robert Rauschenberg and Jim Dine, also mines a rich seam of pop culture and street influences. " The shape feel and character of birds present thousands of possibilities for making paintings," he says."Herons, for example, are elegant when perched or resting and sometimes ungainly and comical on the move, while birds of prey – 'top guns' of the avian world – are evolved to perfection, sleek in flight and regal when at roost." – STATE OF THE ART, The Bristol Magazine, Issue 145, July 2016 
Artist Bio
Foundation Degree at Chelsea London Institute followed by Kingston University (London). For over 15 years Jim's screenprints and paintings have been exhibited in over 90 shows including: Auctioneers Dreweatt's Urban Art Sales Paintworks (Bristol) and Selfridges (London), solo-exhibitions at London's Dalston Superstore and The Pall Mall Deposit (London), The Coningsby Gallery (London) and 2 Degrees Gallery (Bristol), the Wilder Street Gallery, King of Paint and Weapon of Choice. In addition to Jim's gallery and show exhibits, he has painted and drawn on location worldwide and was an Expedition Artist for BSES Expeditions on four occasions. In 2014 he exhibited in London, Paris and New York.
Artist website: http://www.screenprintjim.com/about/
You might also like