Ready to find lasting love? In this 2-hour intensive workshop, Cheryl and Ismene will guide you through the 3-step process to gaining power over your dating drama for good and finding love that lasts!
October 16, 2019
7:00 pm - 9:00 pm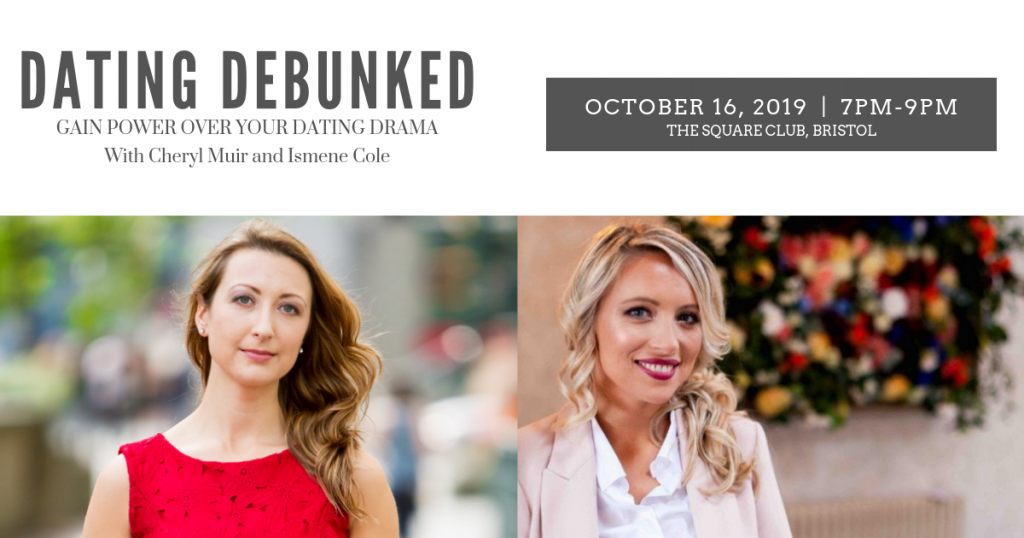 Ready to find lasting love?
This experience includes:
• A 2-hour workshop with internationally-acclaimed professional coaches, Cheryl Muir and Ismene Cole
• In-depth explanation of the 3-steps for gaining power over your dating drama
• Powerful questions for you to ask yourself to understand yourself better and pinpoint your relationship patterns (you'll want to write this down… bring your notebooks + pens)
• Plenty of time for Q&A with Cheryl & Ismene – ask us anything!
After the workshop you will:
• Be empowered with the reasons WHY you were attracting less-than-ideal lovers
• Learn the tools to become the woman who attracts high-quality partners who are ready to commit
• Feel relaxed in the deep knowing that you will find healthy, lasting love… and there are PLENTY of partners who are looking for you!
Our promise:
You will leave the workshop feeling lighter, free and more at peace. And you will finally understand why love has been such a mystery to you!!
Click here to find out more and buy your tickets
You might also like