Do you work in the Construction Industry?
Forging people are bringing in 3 leading professional speakers to discuss mental health in the construction industry. All will be discussing the mental health issues facing the industry and offer advice on steps employers can and should take to support their staff. There are rarely talks concerning this matter so spread the word!
October 1, 2019
7:00 pm - 10:00 pm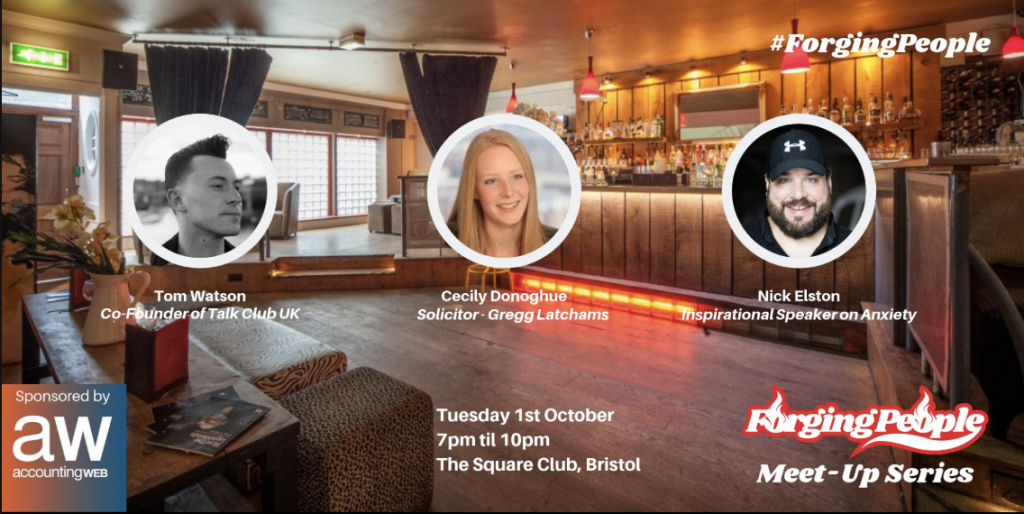 Have we got an event for you…
Forging People translates as  'A new breed of People Development!' – and this team of experts are going to bring vibrant, engaging & inspirational events to audiences with the sole aim of providing massive value and insight to all who come along.
The 'Meet-Up Series'  events focus on different industries & walks of life – providing an energetic space to network, engage & listen to the leading Speakers on relevant topics within the space.
They'll be bringing 3 leading Professional Speakers –  all providing you with diverse knowledge, experience & tools to help boost YOU in life and in business;
Tom Watson –  'Constructing Change – Building better Mental Health & Wellbeing in Construction'
Cecily Donoghue – 'Mental Health in the Construction Industry – an employers perspective'
Nick Elston – 'Talking Anxiety in Construction'
BOOK YOUR PLACE NOW – numbers are strictly limited to 70 people – STRICTLY first come, first serve.
Get your tickets here
You might also like