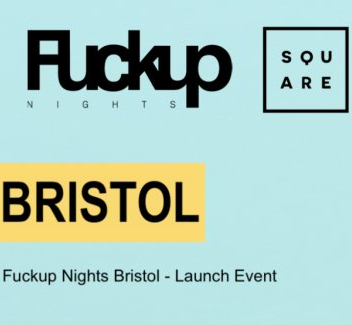 Most people fuck up at some point…and most people live to tell the tale. Fuckup Nights is a global movement and event series that shares stories of professional failure.
June 13, 2023




6:15 pm - 9:45 pm

Fuckup Nights is a global movement and event series that shares stories of professional failure. Events across the globe get 3 or 4 people to get up in front of a room full of strangers to share their own professional fuckup/mistake. The stories of the business that crashes and burns, the partnership that goes sour, the product that has to be recalled, stories like these will all be told.
At this launch event there will be three fabulous speakers who are going to share their mistakes.  No happy ending for any of these three stories!
Robert Craven – will tell us about how a 4 week refurb project for a restaurant/café, with 17 staff, in a listed building ended up with…more to come!
Leah Steele – aged 10 Leah decided to become a lawyer and wanted to change the world, but by 32 she was burned out, bereaved and abandoning the law; looking back, could she have done anything differently? Come and find out.
Ben Heald – is going to share how a history of surviving crises led him to miss the signs and fail to act sufficiently quickly in 2018 as things went wrong at…come and find out where!
Robert is never happier than when he is strumming a guitar, painting or playing with grandchildren. His current business GYDA Initiative works with digital agencies to improve their businesses but he has an eclectic back story and will focus in on one particularly failure from a few years ago.  Ben has been a serial Bristol entrepreneur since the mid-90s and is currently owner of Sift and chair of Business Data Group, St. George's Bristol and Bristol Pound. Ben's story will be a personal one about a business' collapse and its consequences. Leah was a lawyer who hit a critical point in her life and stepped away from the law. She is now a mentor and trainer for corporate professionals who are struggling with exhaustion, burnout and imposter syndrome.
These are real stories from real people and these will be lessons we can all learn from.
Let's change the narrative, let's #ShareTheFailure and learn from it.  This is the first of what is planned to be a quarterly event for 2023.
What's Included
All tickets include a glass of wine or beer or two soft drinks plus some canapés (enough to keep your hunger at bay until later in the evening).
Timings
6:15pm – doors open & networking
7:00pm – presentations start.  Each presentation is 10 minutes with 5 minutes Q&A
8:00pm – networking & canapés
9:45pm – close
Tickets
Anyone can come to the event. Square Club members get discount, email sophie.yardley@thesquareclub.com for your discount code.
https://www.tickettailor.com/events/fuckupnightsbristol/886684