Join us for another flamboyant Members Party. We will be showcasing our latest cocktails and culinary delights, sound tracked by our secret Jazz Band, along with the grand reveal of phase two of our new work space – Square Works.
February 20, 2020
6:00 pm - 11:55 pm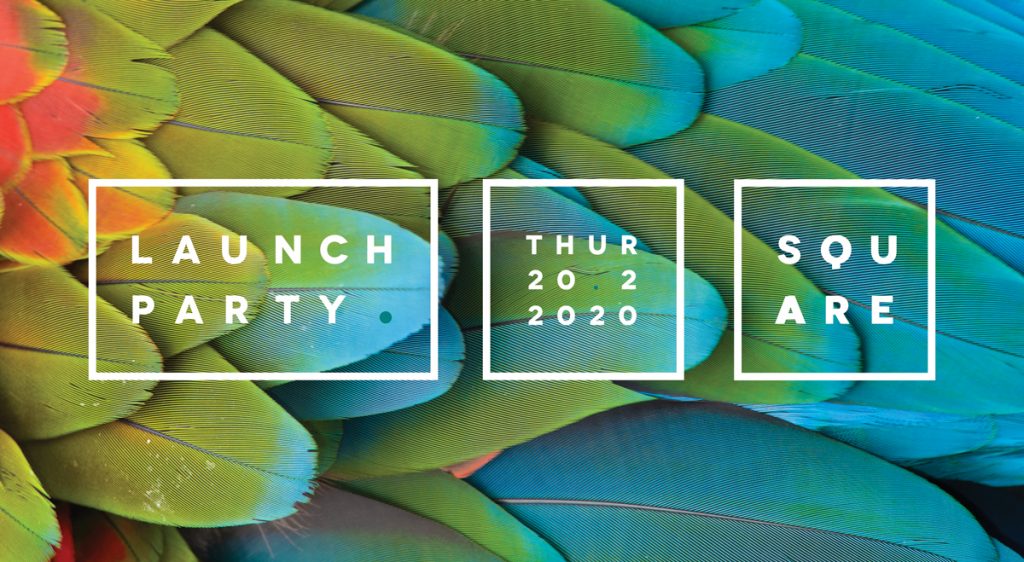 Launch Party – Thursday 20th February
You're invited to the Square Club's 2020 showcase. There are a lot of new things coming to the Club and we don't need an excuse to host a flamboyant party!
It is the grand reveal of Phase Two of Square Works, where we are launching three more floors and the impressive atrium area of our unique, co-working space and welcoming hundreds of new members into our community. Our new Square welcome lobby will be revealed all sparking and new, and speaking of sparkling, our Bar Manager Sebastiano has concocted a host of new cocktails to wet your whistle. Our new Head Chef Aidan Fisher will be presenting a showcase of his new culinary delights, which Aidan and his team have carefully curated from the finest local ingredients. We will also be exhibiting the new artwork from Lee Ellis, who's work will be showcased later this year in the new Jared Leto Marvel film, so we are excited to offer you the chance to purchase your piece before prices sky rocket.
TIMINGS
6pm : Prosecco and canape reception with acoustic music for the grand reveal of Square Works
7pm : Doors open at The Square Club, secret serve cocktail on arrival to get the party started
7:15pm onwards – Food is served
8pm onwards – Music from James Morton Jazz Trio
12:30pm – Until next time
* Menu *
Brioche cheeseburger sliders
Smoked salmon arancini, mustard mayo
Glazed belly pork, egg fried rice
Chickpea falafel, smashed avocado (ve)
Crispy Tofu, Asian greens, noodles, sesame (v)
Tickets are complimentary to our members and their plus ones
Guest tickets available at £20
Ticket includes: Prosecco and canape reception at Square Works, Cocktail on arrival at The Square Club, food, and a goodie bag
You might also like