Let out your creative side with this lunch time teracotta pot painting workshop at Square Works
July 20, 2021
12:30 pm - 1:30 pm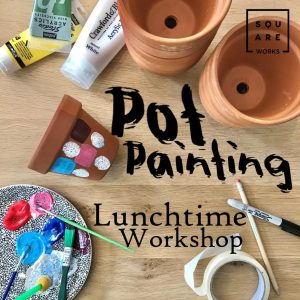 This is the second of two sessions happening for this months theme: Pot Painting!
In this lunchtime workshop, you can let your creative side out, painting 11cm terracotta plant pots. We will have all the supplies you need (acrylic paints, brushes, sponges etc…) so all you need to do is bring yourself (and lunch if you consider your self to be a multitasker).
There are 10 spots for each session, so if you really want a seat, let Kai know. There may be spots available on the day too which are on a first come, first gets a pot basis.
If you haven't been able to make it to this months lunchtime workshops, there is always next month. In August we will be making our own eco body products.
You might also like