Bristol Bloggers & Influencers events combine networking with practical advice on improving your blog and online presence. This month, Heather Cowper will be speaking on pitching to brands as an influencer.
September 17, 2018
6:00 pm - 9:00 pm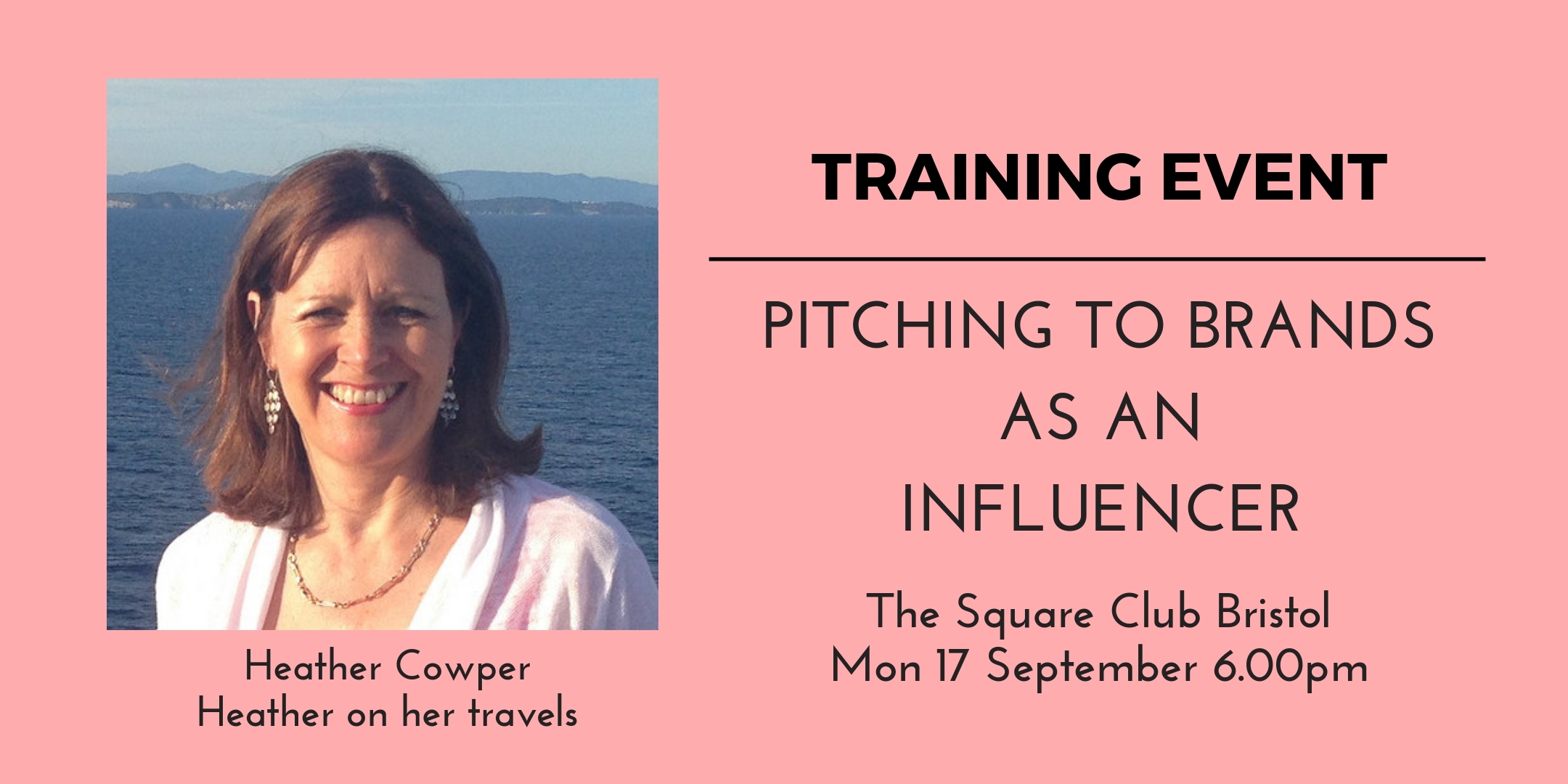 BRISTOL BLOGGERS
Bristol Bloggers & Influencers events combine networking with practical advice on improving your blog and online presence. Bringing you speakers on topics ranging from social media to content creation, as well as cocktails and making connections in the Square's Lower Deck cocktail bar.
Pitching to Brands as an Influencer
The talk will cover how bloggers and digital influencers can pitch effectively to brands, to secure both paid and value exchange opportunities whatever your audience size.
About the speaker
Heather Cowper is a leading UK travel blogger at Heatheronhertravels.com bringing 10 year of experience of what works in the fast changing world of blogging and social media. Heather is co-founder of Travelator Media, co-founder of Bristol Travel Massive and founder of the Bristol Bloggers and Influencers community, running training sessions in blogging and social media, organising blogger events and campaigns with brands and local businesses in Bristol and beyond.
What the talk will cover
– How to assess what you can offer a brand as a blogger or influencer
– Demonstrating your value through a media kit
– Understanding what businesses want and how you can deliver it
– How to craft a pitch for greatest success
– Tips for success even if your audience is small
– Free v Paid and how do I know what to charge?
– How to set yourself up for ongoing brand collaborations
Who is this talk for?
– Bloggers and digital influencers who want to work with brands for their blog or social channels.
– Small businesses, PRs and brands who want to understand more about working with bloggers
Format of the session
– 6pm arrive and time for a drink and networking before the talk starts
– 6.30-7.30pm Presentation with time for questions at the end
– 7.30-8pm drinks and networking with time to speak to Heather after the talk
– 8pm – our session ends but you are welcome to stay longer for a drink or to network with other attendees
– Drinks are available to purchase from the Square Club Bar and food from the Square Kitchen in the Berkeley Square Hotel
About the Venue
– The Square Club is a private member's club for the film, media and creative industries situated within the Berkeley Square Hotel, Clifton
– Our event will be held in the Lower Deck cocktail bar which you can access through Berkeley Square Hotel
Transport
By Car – Meter parking is available in Berkeley Square and on nearby streets. The nearest multi-story car park is the West End Car Parkaccessed via Berkeley Place which is a 5 nimute walk from the venue.
By Train – The closest station is Bristol Temple Meads. The venue is a 30 minute walk or 15-20 minute car/ bus ride from the station. Several buses run from Temple Meads Station to the top of Park Street.
By Bus – There are numerous buses that pass up and down Park Street – you should alight at the top of Park Street or on the Triangle.
About Bristol Bloggers and Influencers
This talk is organised by Heather Cowper for Bristol Bloggers and Influencer's network. We are a community of bloggers and digital influencers based in or around Bristol for socialising, networking and connection with local brands and businesses. Heather can be contacted at heather.cowper@yahoo.co.uk
You might also like