We invite our marvellous members to join us for a glass (or two) of fizz and a chance to mingle with others from our community.
September 9, 2021
5:00 pm - 5:45 pm
September 16, 2021
5:00 pm - 5:45 pm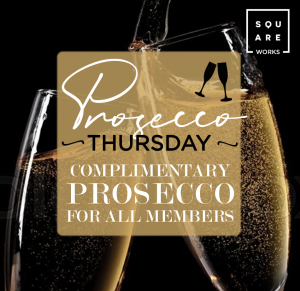 Have a glass of fizz with our compliments.
We invite our members to mingle and enjoy a well-deserved glass of prosecco every Thursday in Square Works or at The Square Club. It's a great opportunity to catch up and make new friends. You never know who may spark your creativity!
We also have a non-alcoholic option for those who prefer it.
This is a weather dependent event currently, as we are hosting it on the Berkeley Square Crescent.
See you there!
You might also like