Join Teresa and Jacques for this extended evening workshop on optimal health and wellbeing through nutrition and our capacity to change
September 22, 2021
6:00 pm - 8:00 pm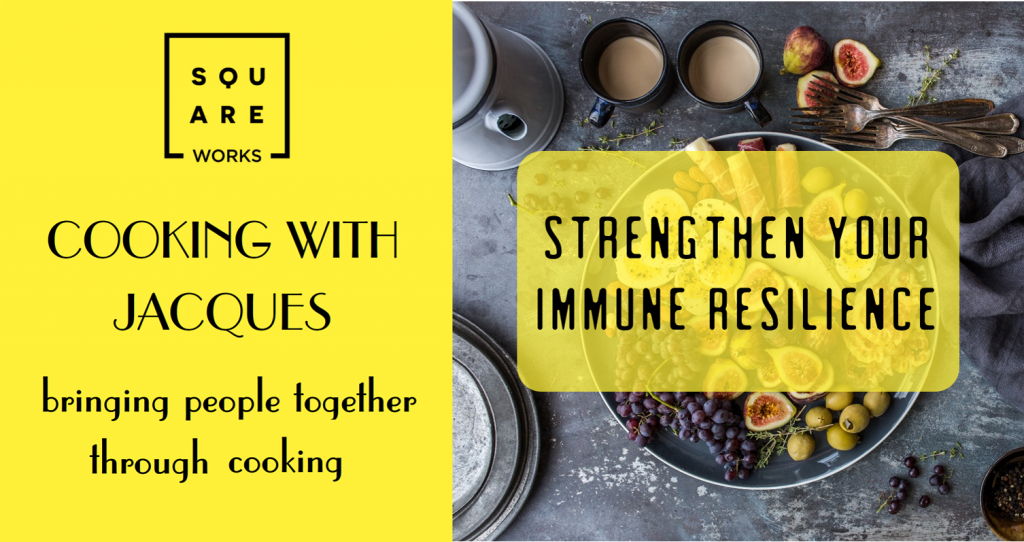 Join Teresa and Jacques for this extended evening workshop on optimal health and wellbeing through nutrition and our capacity to change. Teresa will focus upon strengthening our immune resilience, an important aspect behind many health issues, and Jacques will discuss how we can overcome resistance to change by engaging our senses and seeing food and cooking in a different light.
We will provide examples of nutritional snacks.
This talk will end in a Q&A for anyone who has specific questions on aspects of their nutrition and wellbeing.
Teresa is a nutritional therapist with a private practice DipCNM,  mBANT, CNCH, ANPand Jacques is a self-employed cookery tutor who has run workshops for organisations including St Monica Trust and LinkAge.
They will also be joined by a guest speaker – Rhys Maddocks – a personal Trainer and will discuss how you can strengthen your immune resilience physically.
This is the extended version of the Lunchtime workshop that was hosted by Jacque and Teresa earlier in the month.
Tickets for this event are £10 . To book, please contact jacques@cookingwithjacques.co.uk directly.
You might also like