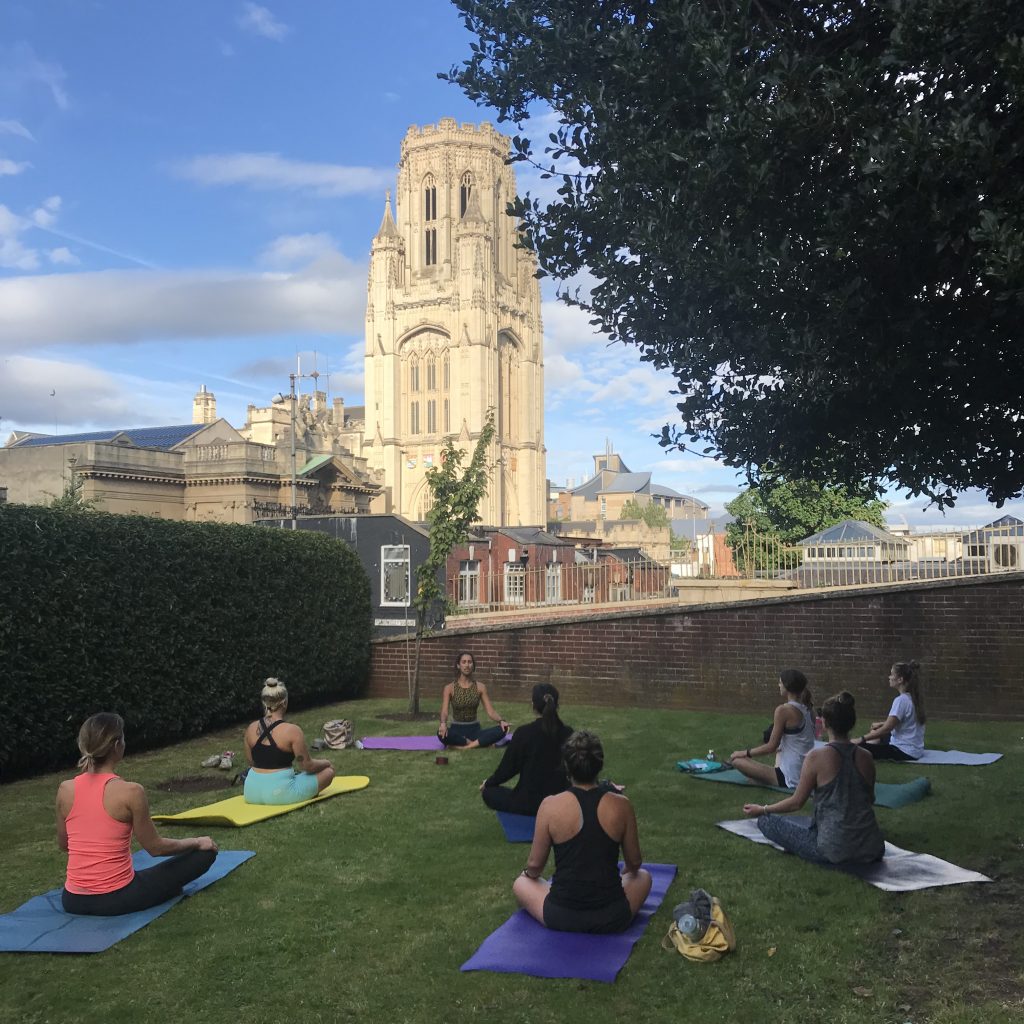 Join Jade of Yoganand for an open air, 45 minute yoga session on our private crescent on Thursday at 6pm
August 25, 2022




6:30 pm - 7:30 pm

September 8, 2022




6:30 pm - 7:30 pm

September 15, 2022




6:30 pm - 7:30 pm
Join Jade of Yoganand for a 45 minute yoga class on our private crescent on Thursday at 6:30pm.
*exception, the week commencing the 18th will be on Wednesday.
Yoganand believe that the practise of yoga postures and breath work can help people reconnect their mind and body. Individuals of all levels are welcome to the class, and remember it is not about being 'perfect' or 'flexible' but an opportunity to let go, move your body and have fun!
For members, your first session is free and then £5. For non-members, sessions are £8
Members click here to book and for your first free class use the code FIRSTFREEMEMBER, for classes there after use £5SQUAREMEMBER (you will be asked to show your membership card)
*PLEASE NOTE, THIS CLASS IS WEATHER DEPENDENT*
Non-members click here