Get yourself to the 2021 Bristol Tech Fest's must-do get together. It is the first of its kind – an NFT special.
October 13, 2021
6:00 pm - 9:30 pm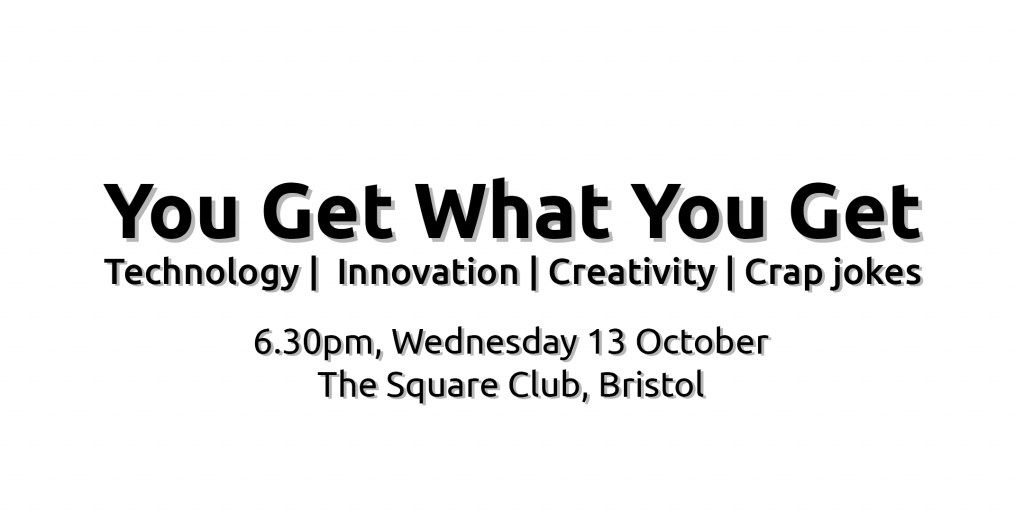 Get yourself to the 2021 Bristol Tech Fest's must-do Get Together…
The first of its kind. An NFT special.
This is your chance to propel yourself into the world of non-fungible tokens (the aforementioned NFTs) and discover what they're all about. You'll learn how forward-thinking brands and start-ups are already using them to ramp up creativity, inclusivity, generate revenue and make the world a better place.
You'll laugh. You'll gasp. You'll say: "That was brilliant." Plus they'll be a surprise or two on the night to dazzle and delight. Something rather awesome is gonna happen, but that's all we can say. You'll have to be there to find out what it is.
There are several sensational speakers for you:
Irfon Watkins | Co-Founder | CHPL.live
Terence Reilly | Co-Founder | OLTA
And more to be added…
There will also be live music from the awesome Tiny Dyno.
Timings:
Arrival 6pm
Talks start at 6:30pm
Talks finish by 8/8:15pm
There will even be some money behind the bar for your first drink.
Your host for the evening is the notorious
Norts
Any questions, email him at getnorts@gmail.com
You might also like