Do you work in the Legal Industry? Come along if you are seeking an opportunity to meet-up with likeminded people in a friendly, energetic space for networking, or a chance to listen to engaging speakers in the legal industry field.
November 12, 2019
7:00 pm - 10:00 pm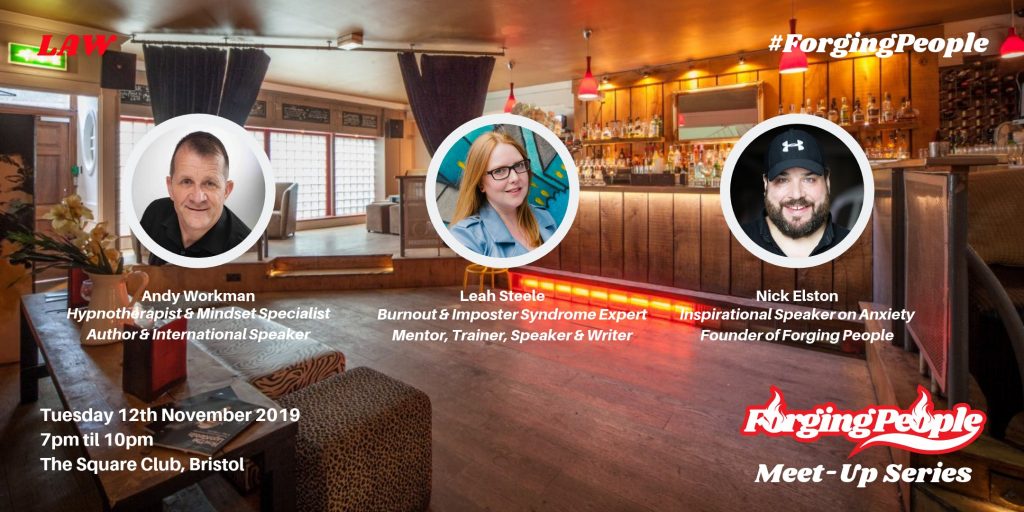 Legal Professionals!
The Forging people Meet-up series team are back again with a people development event tailored to legal professionals. The 'Meet-Up Series' style events focus on different industries & walk of life – providing an energetic space to network, engage & listen to the leading Speakers on relevant topics within the space.
They'll be bringing 3 leading Professional Speakers  – all providing you with diverse knowledge, experience & tools to help boost YOU in life and in business;
Andy Workman – 'Your Focus is the Solution'
Leah Steele – 'Is Burnout inevitable?'
Nick Elston – 'Talking Anxiety in Construction'
BOOK YOUR PLACE NOW – numbers are strictly limited to 70 people – STRICTLY first come, first serve.
Get your tickets here
You might also like