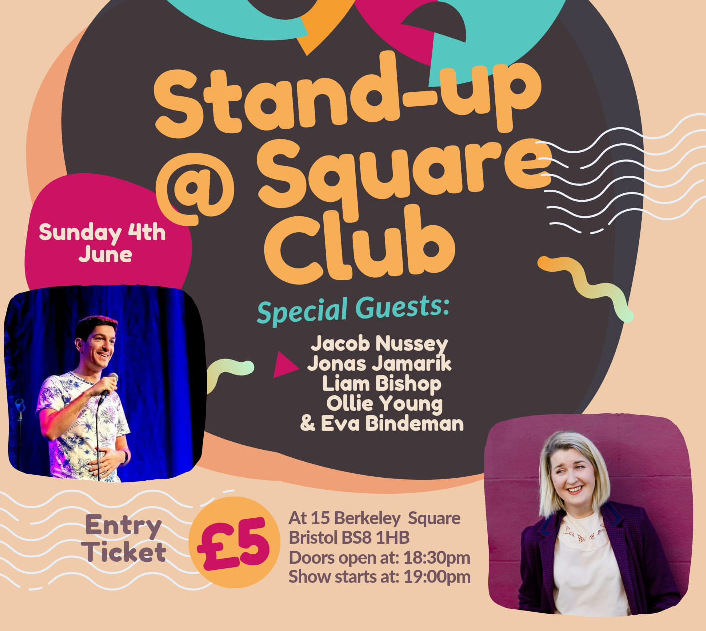 Join us for a night of laughter and delicious drinks at our upcoming comedy night in our lower deck cocktail bar!
June 4, 2023




6:30 pm - 8:30 pm

Laugh your socks off at IC3 Comedy Night, hosted exclusively at The Square Club! Join us for hilarious comedians, expertly crafted cocktails, and an unforgettable evening of laughter.
Get ready for a night of non-stop laughter at The Square Club. Our handpicked comedians will keep you entertained with witty one-liners, hilarious anecdotes, and outrageous improvisations.
Sip on expertly crafted cocktails from our talented mixologists, perfectly complementing the evening's laughter.
Grab your friends and prepare for a night of shared laughter and unforgettable moments. Secure your tickets early for IC3 Comedy Night, the ultimate comedy experience!
https://www.headfirstbristol.co.uk/#date=2023-06-04&event_id=90724
Doors open at 6:30pm, comedy commences at 7pm